Construction worker killed in St. Paul after being hit by work truck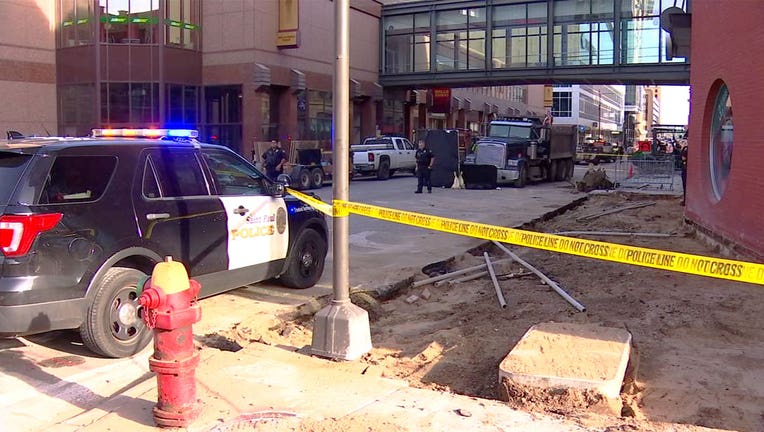 ST. PAUL, Minn. (FOX 9) - A construction worker is dead after he was struck by a truck at a work site in downtown St. Paul on Wednesday afternoon.
Officers responded around 3:30 p.m. to the construction site at 7th Street West and Wabasha Street for reports of the incident. At the scene, police and St. Paul Fire medics found a 61-year-old man who has been fatally wounded. He was pronounced dead at the scene shortly after first responders arrived.
The investigation into the crash is ongoing but officers say there is no indication of impairment on the part of the driver or criminal intent. The victim's identity has not yet been released.