Coming Soon: A floating water park in Lake Michigan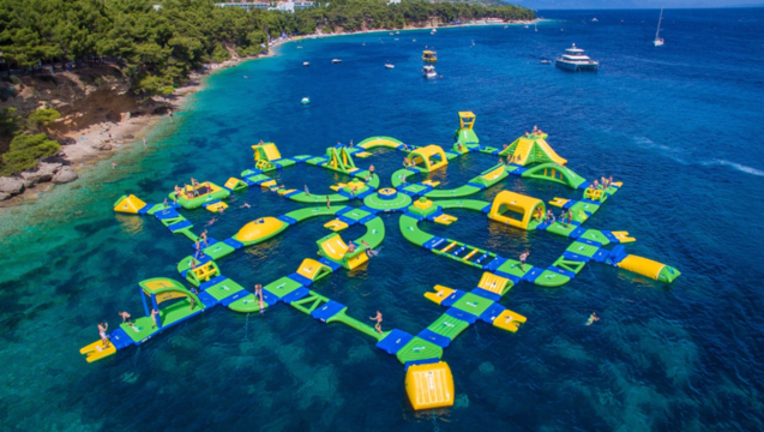 article
WHITING, IN (FOX 32) - Lake Michigan will have its first floating water park this summer open in Whiting, Indiana.
The floating water park will be installed on Whiting's Whihala Beach by the German company Wibit. The 300,000 investment by the company will feature slides, towers, cliffs, tunnels, trampolines, and half pipes. The inflatable sports park will have different features for all ages.
The attraction is an ongoing effort for Whiting to increase the number of visitors to the beach. "We want to improve the beach and bring more people to the park." Mayor Joe Stahura said. "We've been looking at zip lines and things of that nature.
Witbit has installed similar floating parks globally, including South America, Northern Africa, Cuba, along the Gulf Coast, and in Florida.
Costs have not been confirmed yet, but will likely range $10-$12 for an all-day pass to access the park. 
Pending final approvals, the park is expected to be open from early June until August.