Clothing line created to trick AI facial recognition into thinking you're an animal
An Italian clothing line has unveiled a new style of fashion aimed at evading increasingly invasive facial recognition technology. 
According to the company, wearing clothes made by Milan-based Cap_able tricks AI-powered face recognition into thinking you're an animal. 
The collection called "Manifesto" consists of hoodies, pants, T-shirts, and dresses for anyone looking for a little extra privacy for their wardrobe. 
"In a world where data is the new oil, Cap_able addresses the issue of privacy, opening the discussion on the importance of protection from the misuse of biometric recognition cameras…," the company writes on its website.
How are the designs made?
Co-founder and CEO Rachel Didero came up with the idea for these designs while studying for her Master's at the Fashion Institute of Technology in New York. She had read a story about how tenants in Brooklyn fought against their landlord who wanted to have a facial recognition device at the entrance of their building and got inspired to create something that would give people a choice.
YOUR TV IS SPYING ON YOU, BUT YOU CAN STOP IT
Combining fashion and engineering, Cap_able designs and tests each image with an object detection system called YOLO to see if they can beat a facial recognition system. They can then create a physical version of the pattern using a Computerized Knitwear Machine and create the final product using all Egyptian cotton.
While the new designs are enticing, they may not be accessible to all with their hefty price tag. A short sleeve crew neck shirt will run you nearly $300.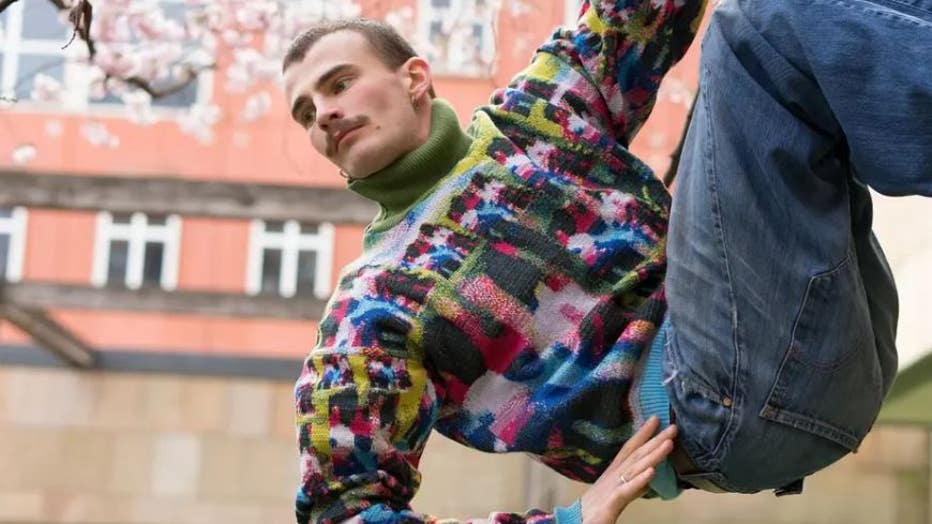 Cap_able's algorithms also need to keep up with the fast-paced world of tech. (Cap_able)
There are also some other ways to limit your exposure to facial recognition cameras:
Wear clothing or accessories that obscure your face, such as a scarf or hat
You can also buy clothing with built-in cameras that can detect and alert you to surveillance cameras and software
Use privacy-protection technology, such as anti-facial recognition makeup, which is designed to obscure certain features of your face, or wear specialized glasses which can be equipped with infrared lights or parts that can confuse facial recognition cameras
Be aware of your surroundings and actively look for facial recognition cameras, and try to position yourself where the camera cannot see your face
Avoid locations where facial recognition is known to be in use.
Here in the U.S., there is currently no federal law requiring signs to be posted if facial recognition cameras are being used in a public or private place. 
However, some states and municipalities have laws and regulations regarding the use of facial recognition technology, and those laws may require signs to be posted.
It is important for you to check with your local authorities to determine what, if any, requirements apply to the use of facial recognition cameras in your specific area.
FOX News contributed to this story.