Chief: Minneapolis police officers can't march in uniform at Pride parade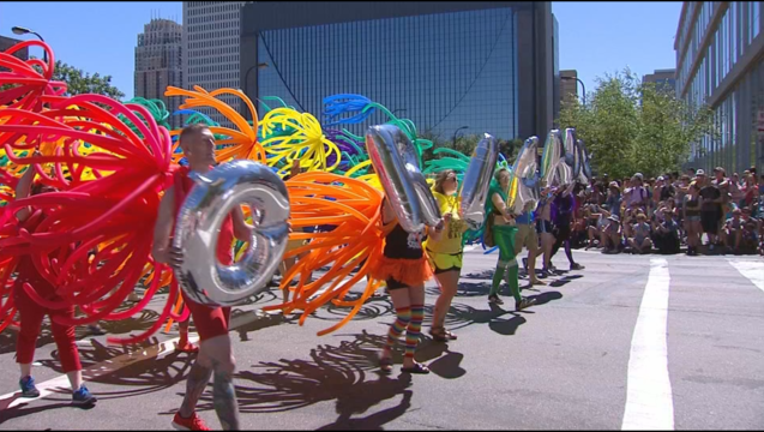 article
MINNEAPOLIS (KMSP) - Chief Medaria Arradondo says Minneapolis police officers will not be allowed to march in this year's Twin Cities Pride parade in uniform.
Arradondo announced his decision Tuesday in a letter to the Minneapolis Police Department after talking with community members, elected officials and MPD officers. 
"My decision is based part on the adamant opposition of law enforcement's participation by some representatives of our local LGBTIQ communities who have stated they feel strongly they do not want any law enforcement officers marching in uniform in the parade," Arradondo said in the letter, which was posted on the department's Facebook page. "Representatives have conveyed to me that there is still a great deal of pain and harm that has occurred in their community, specifically our LGBTIQ communities of color, which has not been completely heard and addressed." 
The decision comes after the controversy over police presence in last year's Pride parade following the not guilty verdict in the Philando Castile case. 
Twin Cities Pride organizers had initially said they planned to have a lone, unmarked squad car start off the parade, rather than the typical contingent of police departments and limited police participation in the parade itself. But, organizers reversed their decision after meeting with then chief Janeé Harteau and invited officers to march in the parade. 
Arradondo says MPD employees are free to participate and march in the parade, but they must do so in civilian attire. MPD rainbow-colored t-shirts with a badge design on the front will be available for any member who wants to wear one, according to the letter. 
The chief plans to continue to reach out to local LGBTIQ communities over the next few days to "help create opportunities for important conversations regarding trauma and the harm that has been experienced both with law enforcement in general and specifically with the MPD."
"I am hopeful that through listening, learning and healing with members of our LGBTIQ community we as members of the MPD will get to a place in the near future where we will be able to participate fully as our authentic selves and march in the annual Minneapolis Pride parade." 
The parade takes place in downtown Minneapolis on Sunday, June 24.