Charlie Coyle makes young Wild fan's day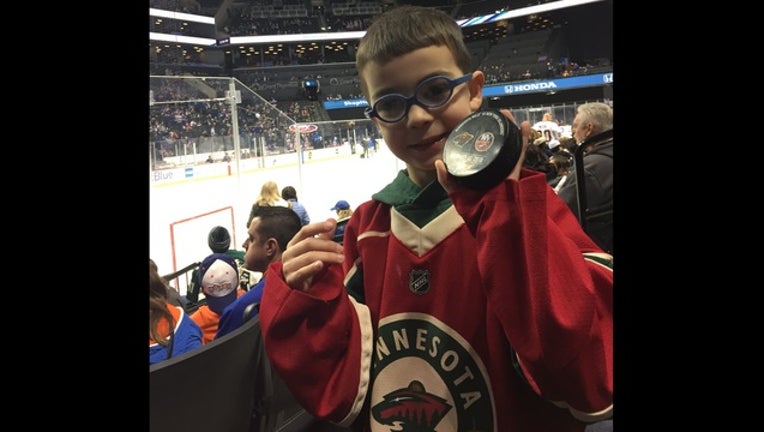 article
BROOKLYN, New York (KMSP) - It was a great day for one lucky Minnesota Wild fan Monday in Brooklyn, New York.
Not only did he get to see the team take on the New York Islanders, but he also got a puck straight from the hands of his hockey hero, Charlie Coyle.
The young hockey fan was spotted by the team during warmups holding a sign that read, "I came all the way from Weymouth to see Charlie Coyle."
Thomas Whittle and his family are from Coyle's hometown of Weymouth, Mass., and have followed his career from the start. They missed the Wild's trip to Boston last year but made the trip to New York Monday to celebrate his upcoming sixth birthday.
Sitting in the front row, Thomas and his sign were hard to miss, so Coyle took the opportunity to slip a puck through a nearby hole in the glass for Thomas. 
"It's a day that ends in "y" so of course Charlie Coyle is making this kid smile," the team's post on Twitter reads.
 Needless to say, Thomas was overjoyed.