Charges: Woman stole squad car, bit trooper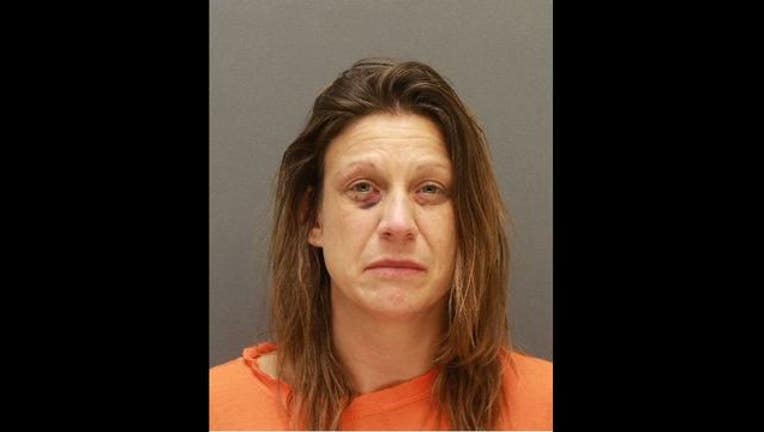 MONTICELLO TOWNSHIP, Minn. (KMSP) - A 36-year-old Buffalo woman is facing multiple charges after she allegedly stole a police squad car, led law enforcement on a 19-mile chase and later bit a state patrol trooper.
Crystal Lee Capko is charged with five felonies, including assault of a peace officer and burglary. She is also charged with misdemeanor DWI.
According to the criminal complaint, Friday morning a Wright County sheriff's deputy responded to a report of a suspicious person at a home on the 2700 block of 90th Street NE in Monticello Township. The homeowner told authorities, a woman, later identified as Capko, came inside his home without permission saying she needed to hide and needed an ambulance. He said there was also a man in the yard. A man with the suspect later told law enforcement Capko was high on methamphetamine and he was trying to help her.
When the deputy arrived, the woman had already run away from the home, wearing only a bra and jeans. He later found her further down the street, but when he turned on his police lights, she ran inside the home. At one point, Capko confronted the deputy in the backyard of the home while holding a knife and a jug. She threw the jug at him and went back inside the home when he told her to get on the ground.
Inside the home, Capko pushed over two cabinets onto the deputies and threw and an empty aquarium at them before closing herself in another room. Capko then apparently broke a window to escape the home, ran to an empty squad car and took off.
Deputies followed Capko, who eventually got onto westbound I-94, reaching speeds up to 100 miles per hour. Authorities stopped the chase by using spike strips. With the tires deflated, Capko ran away from the vehicle, but a deputy caught her. While law enforcement tried to restrain her, she bit a State Patrol trooper and kicked a Stearns County sheriff's deputy in the chest.
Officials determined she also broke several items inside the squad car, causing an estimated $1,000 worth of damage.