Charges: Normandale Community College student punched two faculty members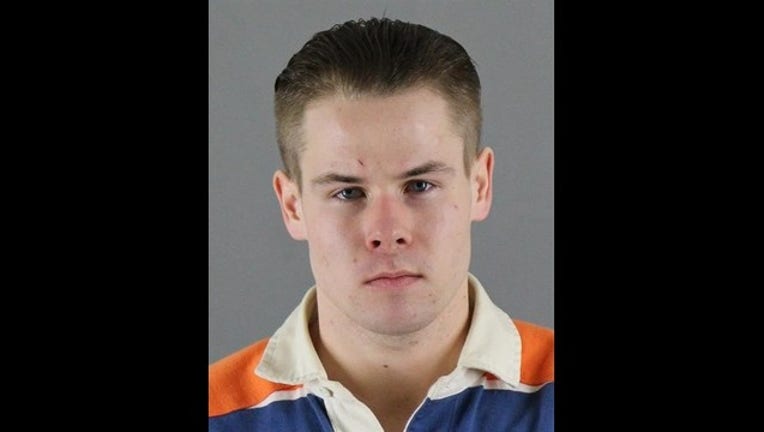 BLOOMINGTON, Minn. (FOX 9) - A 21-year-old Normandale Community College student is charged with three counts of assault after he allegedly punched two faculty members at the school, according to the charges.
Gavin Mitchell Flynn Hutson of St. Paul is charged with one count of felony third degree assault and two counts of misdemeanor fifth degree assault. The felony charge carries a maximum sentence of five years behind bars and a $10,000 fine.
According to the criminal complaint, on Wednesday morning, police responded after receiving multiple 911 calls of an assault on a teacher in the science building at the college in Bloomington, Minn.
The teacher told police she asked Hutson to stay after class to talk to him about an inappropriate comment he made during class. She said Hutson hit her, causing her to fall to the ground and lose consciousness. A witness said Hutson stood over the teacher and continued punching her.
After the witness shouted for help, another teacher came in the room to help. He tried to pull Hutson off the teacher, but then Hutson hit him, injuring his forehead. Hutson then left the classroom, leaving his backpack behind. As Hutson left the room, he "stiff-armed" and pushed a third victim into the wall.
Officers searched Hutson's backpack and found a loaded .40 caliber Smith and Wesson semi-automatic pistol with additional ammunition.
Emergency crews took the first teacher Hutson attacked to a hospital, where medical staff determined she suffered two broken bones in her face.
Police arrested Hutson in the college's parking garage. He is currently in custody at Hennepin County Jail. His first appearance is scheduled for Friday afternoon.