Charges: Driver forced woman to drive him from scene of fatal I-94 crash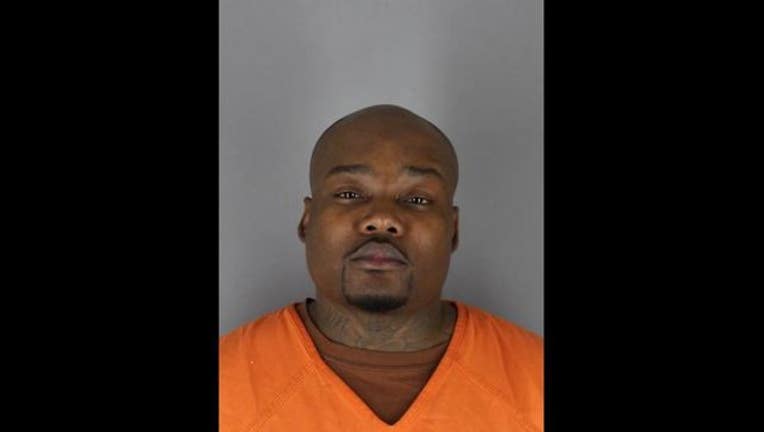 MINNEAPOLIS (KMSP) - A driver who left the scene of a fatal crash on Interstate 94 in Minneapolis last month is facing charges for criminal vehicular homicide and kidnapping. A warrant has been issued for his arrest. 
The crash occurred at 2:16 p.m. on Sept. 16 on the 7th Street North exit from eastbound I-94. One of the passengers, identified as 57-year-old Kimel Sykes, died at the scene. A second passenger suffered life-threatening injuries. 
The driver has been identified as Andre Ogburn, 31, of Minneapolis.
According to the charges, a woman was taking the exit from Interstate 94 when she saw a body lying in the road. She got out of her car and approached the body to see if she could provide assistance. She then saw the wreck nearby and another person in the SUV who appeared to be unconscious and immediately returned to her car. 
As she was getting into the driver's seat, Ogburn got into the front passenger's seat of her vehicle. He was bleeding from the mouth and head. He pointed a gun at the woman and told her, "Dan is dead and I don't want to go down for this." 
Ogburn directed the woman to a nearby parking lot, where he got out of her car and walked away. Surveillance footage from the parking lot showed her dropping Ogburn off and him jogging away. 
A driver of a Metro Mobility bus witnessed the crash. He told police he saw a Chevy Trailblazer swerve around the left side of his bus and lose control as it swerved in front of the bus. The vehicle left the road and went up the embankment, struck a tree and then began rolling back down towards the road. 
Sykes was not wearing his seatbelt and was ejected from the vehicle as it rolled. 
Police located the owner of the SUV, who said she lent Ogburn her vehicle. She told police Ogburn came to her house the morning after the crash. When she asked where her vehicle was, he responded, "It's all bad." 
He told her about the accident and said he left the scene because he has DWI and was not supposed to be driving. 
Ogburn is believed to have fled the state and his whereabouts are unknown.