Charges: 19-year-old fatally shot man outside Richfield apartments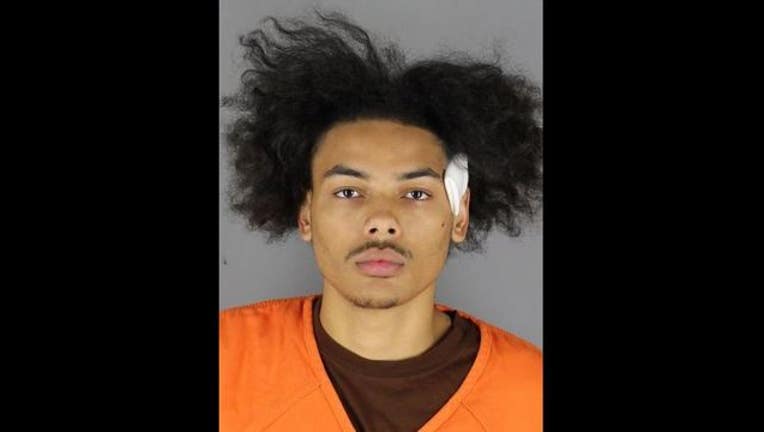 article
(KMSP) - A 19-year-old Minneapolis man has been charged with murdering a 19-year old man outside an apartment complex in Richfield, Minnesota.
Silas Timothy McDougal has been charged with one count of aiding and abetting murder in the second degree in the shooting death of Jordan Deangelo Washington.
According to the criminal complaint, on May 17, police were called about a suspicious car in the parking lot of a Richfield apartment complex at 1318 E. 78th St. When officers arrived, they found Washington inside his car, bleeding from a gunshot wound to the head. He died at the hospital.
When officers searched the car, they found blood, a discharged cartridge casing and "items consistent with the sale of marijuana."
Witnesses reported hearing the gunshot and seeing two people at the passenger side of the car. They also saw four men near the dumpsters at the nearby Baymont Inn about 30 minutes earlier. Police then reviewed surveillance video from the hotel, which shows four men in the area.
Shortly after the 911 call, the video shows the men jumping over the fence located between the hotel and the apartment complex.
According to the complaint, officers searched the area of the shooting and found three backpacks under a stairwell in one of the apartment buildings. In one of the backpacks, there was a credit card application in McDougal's name.
Authorities recovered a palm print from outside the front passenger door window, and it was a match for McDougal. The investigation led police to one of the men who jumped the fence. He said he met up with McDougal and two others and headed the apartment building.
According to the complaint, the witness reported that McDougal said Washington shorted him some marijuana and that he wanted to "beat his ass."
At the complex, the witness said he saw McDougal in the passenger seat of Washington's car while Washington was in the driver's seat. The witness said he heard a gunshot and saw McDougal get out of the car. The witness then started running with the other three men behind him.
McDougal is in custody on another charge and a first court appearance for this case has not yet been scheduled.