Chance of showers, maybe even thunder over Final Four weekend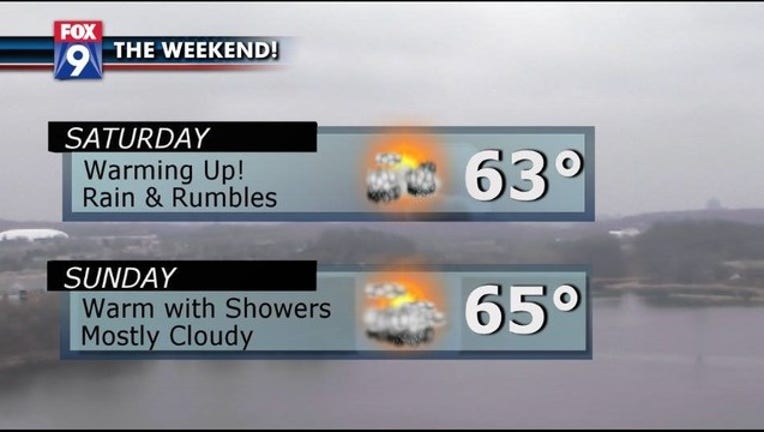 (FOX 9) - The Final Four is here! With plenty of action going on around town that includes outdoor events, you may want to know what to expect in terms of weather.
Here's what you need to know:
It's April. It's spring. So yes, there will be chances of rain. Temperatures will remain above average with highs in the low to mid 60s. We have a few chances of showers and maybe even some rumbles.
First chance of rain arrives late tonight and into Saturday morning. Saturday afternoon through Saturday night remains mostly dry and cloudy.
Second wave of rain arrives early Sunday morning and lasts throughout the afternoon. Sunday night through Monday looks to be dry.
The weekend is not looking like a washout, but it is looking like spotty rain chances. If you plan on heading outdoors be sure to wear your spring jacket and pack the umbrella.