CBP seizes 6 gallons of Florida-bound 'coma in a bottle'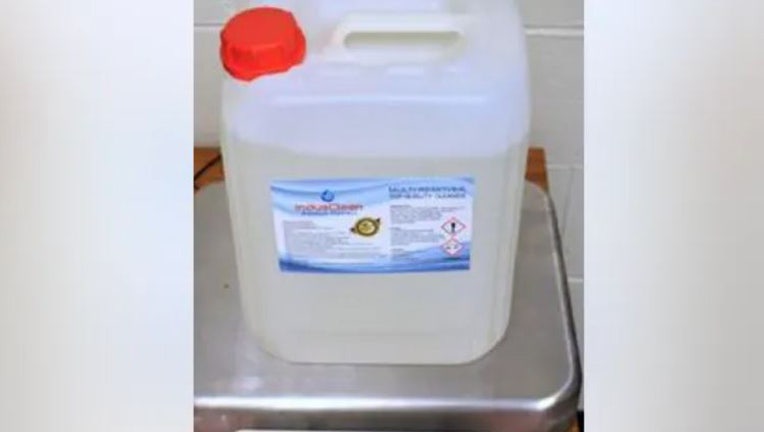 article
Customs Border Patrol officers seized a dangerous chemical en route to Florida last week in Philadelphia.
Six gallons of gamma butyrolactone (GBL), known on the streets as liquid ecstasy and "coma in a bottle," were found in shipments by agents, according to a CBP release. 
Citing the DEA, CBP officials note that GBL is a chemical duplicate of gamma-hydroxybutyric acid (GHB), a highly addictive depressant that can cause respiratory distress, coma, and death. 
GHB is used as a date-rape drug and bodybuilders utilize as a growth hormone.
RELATED: Border Patrol seizes $900K in meth disguised as candy, food
The product, also used as a disinfectant to strip paint and rust, arrived in two shipments from France heading to Hillsborough County, Florida. Each shipment contained a clear plastic jug filled with a blurry liquid.
"Customs and Border Protection will continue to use our border security authority to search suspect international parcels and intercept dangerous products that could seriously harm American citizens," Rene Ortega, Acting Area Port Director for CBP's Area Port of Philadelphia, said in a statement. 
No arrests have been made, according to the CBP.