Car thefts in US top 1 million for first time since 2008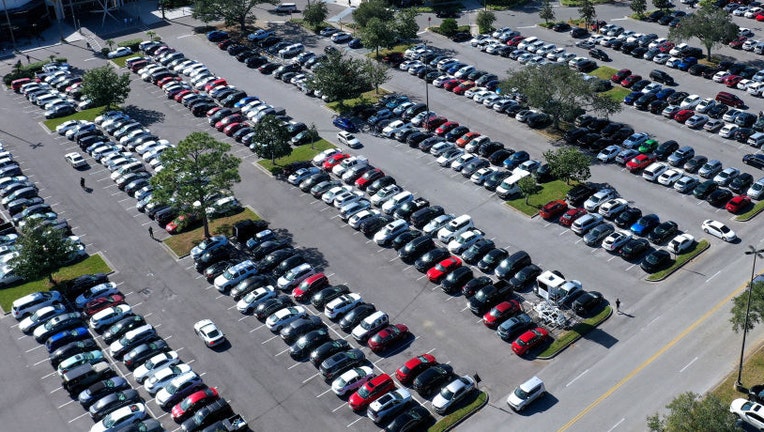 article
Car thieves are having a heyday across the U.S., and experts say not enough is being done about it.
A new report from the National Insurance Crime Bureau (NICB) released Wednesday shows vehicle thefts nationwide surpassed 1 million in 2022 for the first time in nearly 15 years, as several communities continue to be plagued by record and near-record levels of soaring auto crime. 
In its analysis using data from the National Crime Information Center, the NICB found vehicle theft rose 7% last year to 1,001,967, the highest level since 2008 when 1.05 million were reported stolen.
California led the nation in car thefts last year, with 202,658, followed by Texas, where criminals swiped a little over 100,000. However, the state that experienced the highest spike from 2021 was Illinois, which saw a 35% increase, followed by Washington (31%) and New York (23%), according to the study.
THIEVES IN NORTH CAROLINA STEAL MASERATI, BMWS WORTH MORE THAN $300K FROM CAR DEALER, POLICE SAY
"There is very little deterrent to stop criminals from committing these acts as they are just property crimes, like shoplifting," said NICB president and CEO David J. Glawe. 
One factor that has helped criminals out is a TikTok challenge that circulated on social media last year, revealing the vulnerabilities of some Kia and Hyundai models. Thefts of the impacted cars made by the South Korean sister companies surged as much as 300% in some communities, and a handful of cities overburdened by the wave of auto crimes have threatened to sue the automakers for negligence.
MARYLAND STATE TROOPER SHOT DURING TRAFFIC STOP ON EASTERN SHORE
Glawe told FOX Business that oftentimes, organized gangs and juveniles steal vehicles and use them to facilitate other crimes, and that the solution is committing more funding for local law enforcement and other measures.
"To stop this lawless behavior, we must re-invest in our law enforcement partners, support community engagement and policing programs, and implement successful early intervention programs for at risk youth," Glawe said.
In the meantime, the NICB offers advice for auto owners to help prevent their vehicles from being stolen, such as keeping windows rolled up, locking the doors, and not leaving keys or a fob in the vehicle. The organization also suggests parking in well-lit areas and those watched by security, when possible.
GET FOX BUSINESS ON THE GO BY CLICKING HERE
In the instance that a car is stolen, the NICB recommends owners report the theft immediately to both law enforcement and their insurance company, because doing so increases the odds that the vehicle will be recovered.
Glawe added, "NICB, along with our partners in law enforcement, are proactively working to prevent and deter vehicle theft, but vehicle owners should stay vigilant."
Get updates to this story on FOXBusiness.com.