Car smashes into north Minneapolis home following two-vehicle crash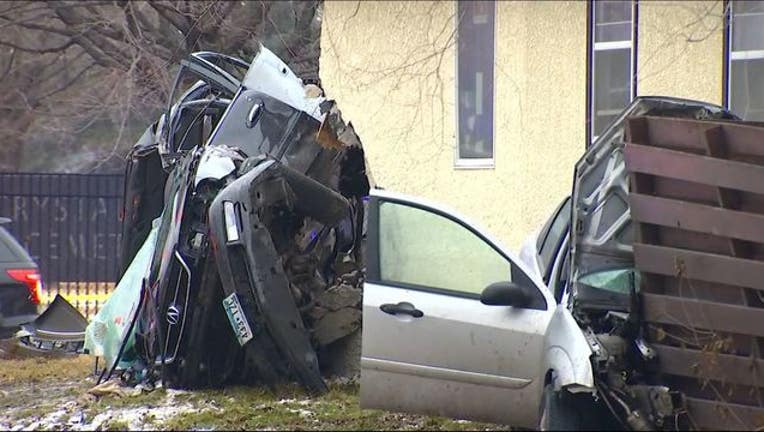 MINNEAPOLIS (FOX 9) - A car smashed into the corner home in north Minneapolis following a two-vehicle crash, according to Minneapolis police spokesman John Elder.
The crash happened at 2:37 p.m. on Wednesday at 42nd Avenue North and Penn Avenue North, leaving debris and car parts throughout the intersection. The force caused one car to rollover and collide into a home.
Elder says two people received non-life threatening injuries.
The cause of the crash is under investigation, but Elder says "reckless driving appears to be a factor."