Car drives through 1,000 feet of freshly-poured concrete on Minnesota highway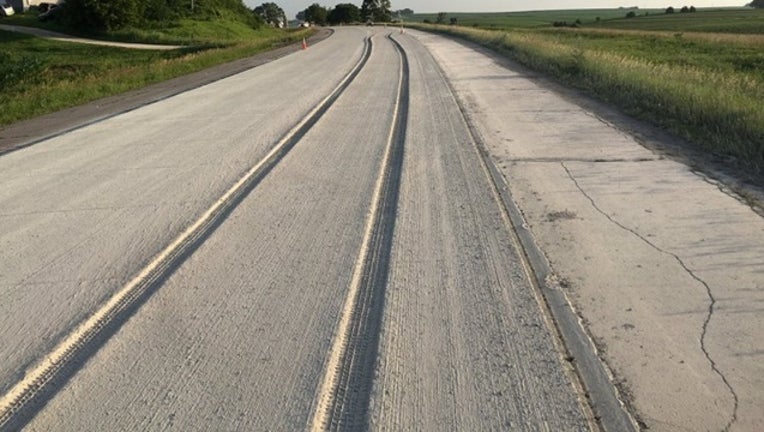 (KMSP) - Never go around construction signs or move cones to drive through a work zone. That's the simple request of the Minnesota Department of Transportation in sharing a photo of a car's tracks through 1,000 of freshly-poured concrete.
MnDOT didn't specify where it happened, but the driver was given a ticket and an insurance claim.
"This is why work zones are blocked with barricades, signs, cones, etc. Motorist drove 1000+ feet through fresh concrete yesterday," MnDOT posted Friday. "Don't make this costly mistake, never go around construction signs or move cones to enter work zone."
It's a summer full of road construction projects throughout Minnesota. Check http://www.511mn.org for current road closures.