California snow: Newsom declares state of emergency for 13 counties, including LA and San Bernardino
LOS ANGELES - As California continues to deal with the wrath of the winter storms, Governor Gavin Newsom declared a state of emergency for more than a dozen counties.
On Wednesday, the declaration was announced for 13 counties in hopes of pushing the pace of disaster response and relief. Two of the counties, Los Angeles and San Bernardino, were included in the Governor's list.
In addition, the California Guard has been activated to help with emergency response efforts and give mutual aid. Cal Guard prepared a UH-60 Blackhawk helicopter to launch from Joint Forces Training Base-Los Alamitos to San Bernardino County. Several other state agencies are also assisting the community.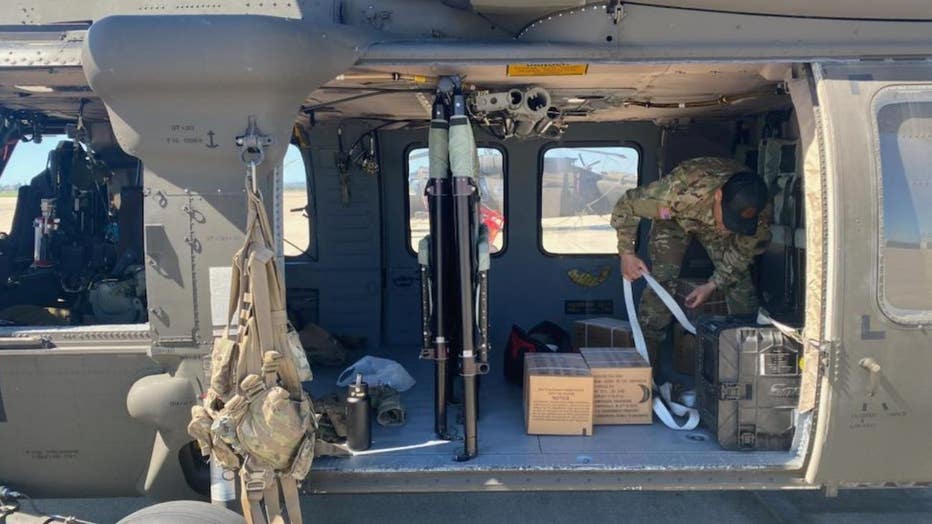 On Thursday, San Bernardino County deputies and firefighters were seen loading ready-to-eat meals onto sheriff's helicopters to be delivered to those in the mountain communities.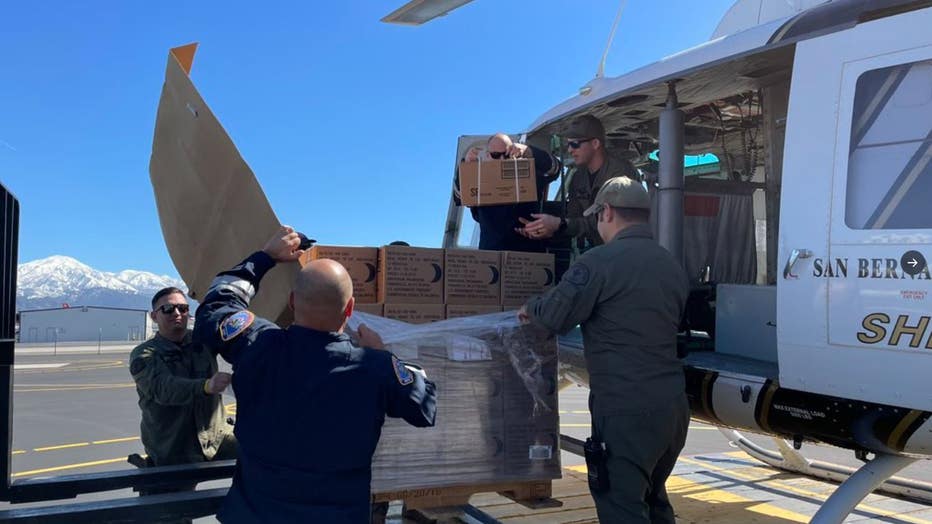 (San Bernardino County Sheriff's Department)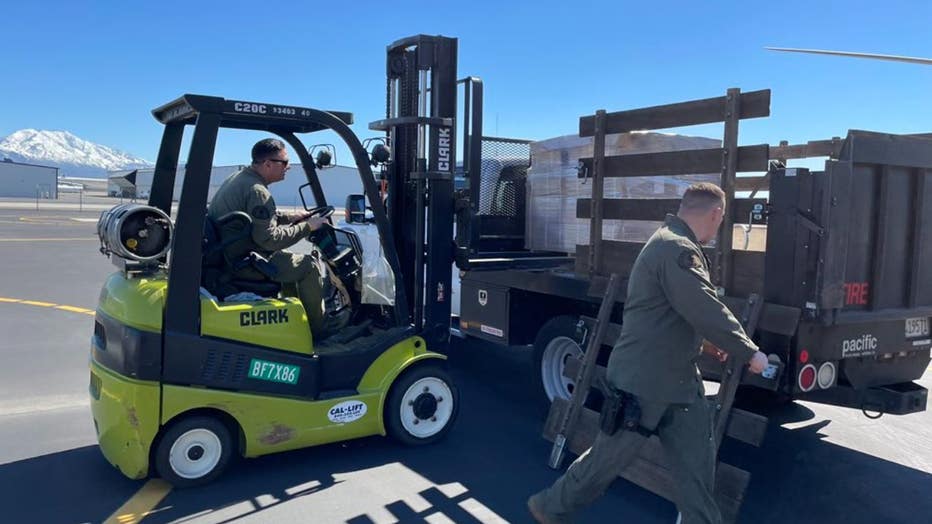 (San Bernardino County Sheriff's Department)
Below is a list of the counties under Newsom's state of emergency:
Amador
Kern
Los Angeles
Madera
Mariposa
Mono
Nevada
San Bernardino
San Luis Obispo
Santa Barbara
Sierra
Sonoma
Tulare
The state of emergency declaration comes as San Bernardino County residents have been trapped in their homes and vacation rentals during the winter storms. Some have been stuck for as long as an entire week, prompting officials in San Bernardino County to declare a local state of emergency earlier in the week.
A 24/7 non-emergency hotline is available for those in need of medication or food deliveries in San Bernardino County. Those looking to use the option can call 909-387-3911.
PREVIOUS COVERAGE: Some San Bernardino County residents remain trapped in mountains as storm cleanup continues
As for those looking to go through the Kern County area, the 5 Freeway at the Grapevine reopened Wednesday night after shutting down for at least the third time in a week due to dangerous driving conditions.
PREVIOUS COVERAGE: 5 Freeway at Grapevine reopens after being shut down for 3rd time in a week due to ice, snow
In Los Angeles County, residents saw light snow across the area. The National Weather Service warned residents in the area should brace for dangerous winds.
"The snow and small hail are getting all the excitement, but significant and damaging winds are either occurring now or will develop this evening," NWS Los Angeles wrote on Twitter. "Watch for downed trees and power lines" and "prepare for power outages," they said.
PREVIOUS COVERAGE: Los Angeles sees light snow as winter storm pushes through region