Butcher shop remains open despite hole from car crash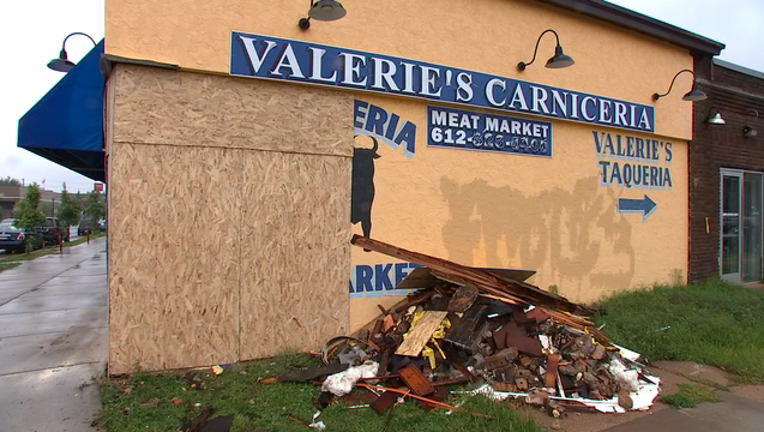 MINNEAPOLIS (KMSP) - Seven people suffered minor injuries when a car barrelled into a butcher shop in south Minneapolis Friday evening, according to a police spokesperson.
Two adults and three children were in the car when it plowed into Valerie's Carniceria on Nicollet Avenue around 6 p.m., punching a hole in the wall and sending two men who were inside at the time to the hospital.
The car's occupants also suffered minor injuries, but everyone involved in the incident was released from the hospital and is going to be fine, police said.
In addition, Valerie's Carniceria remained open for business Saturday despite a boarded-up hole in the side of the building.
Nobody has been arrested in relation to the incident, though authorities are still investigating.