Body of missing snowmobiler found in western Wisconsin lake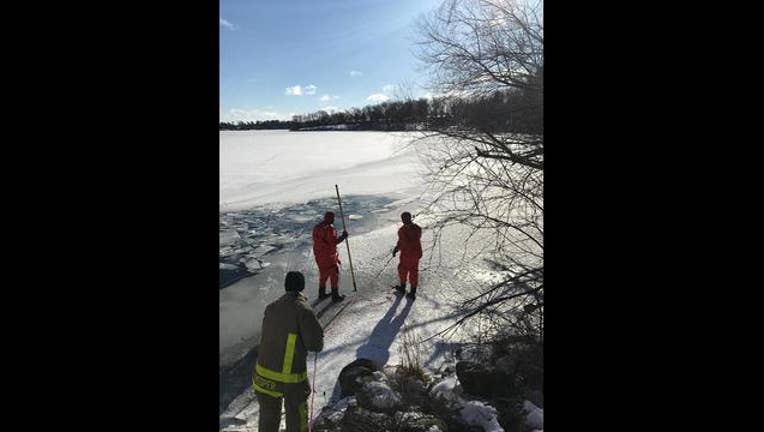 article
RICE LAKE, Wis. (KMSP) - Authorities recovered the body of a missing snowmobiler from a lake near Rice Lake, Wisconsin Saturday morning.
The Barron County Sheriff's Department began searching lakes and trails near Rice Lake after receiving a report of a missing snowmobiler in the area shortly before 9 a.m. on Saturday.
At approximately 9:48 a.m., a friend who was also out looking for the missing man reported seeing a helmet on the ice near bridge on Stump Lake. 
The Rice Lake Fire Department deployed firefighters in cold water suits into the water near the bridge. The divers located a snowmobile in the water.
The Wisconsin Department of Natural Resources used an underwater remote-controlled video submarine to look for the missing man. His body was located and removed from the water at approximately 11:15 a.m.
The deceased snowmobiler was later identified as Todd Kane, 42, of Rice Lake.
The incident remains under investigation.