Black Lives Matter to stage 2nd peaceful demonstration at Mall of America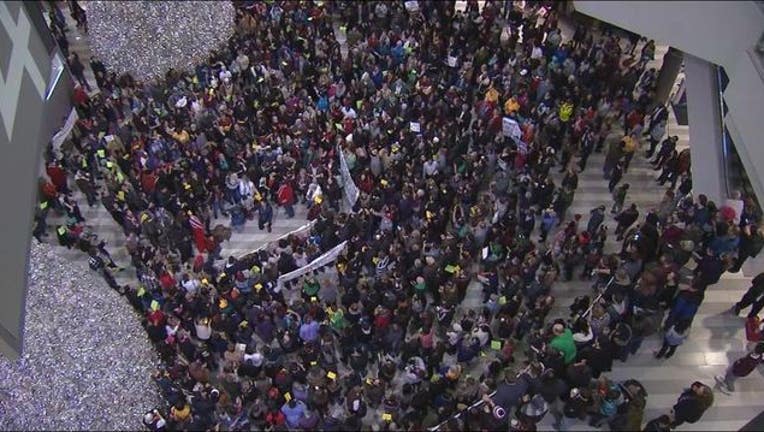 article
BLOOMINGTON, Minn. (KMSP) - Black Lives Matter Minneapolis announced Thursday that they'll hold a peaceful demonstration at the Mall of America on Dec. 23 if authorities do not release the tapes from the fatal officer-involved shooting of 24-year-old Jamar Clark.

The protest comes a year after approximately 3,000 Black Lives Matter demonstrators took over the main rotunda at the mall during the height of the holiday shopping season. The upcoming demonstration will take place in the east rotunda at 1 p.m.

The organization said they will hold the protest unless authorities:
Release the tapes
Prosecute police without a grand jury by a special prosecutor
Bring federal terrorism charges against the men that shot five protestors outside the Fourth Precinct
"Jamar's family deserves justice this Christmas, and until they get it, there will be no peace," Black Lives Matter organizer Michael McDowell said in a statement.

In a 137-page ruling in November, Judge Cahill dismissed all charges against the MOA protest leaders. Disorderly conduct and unlawful assembly charges were also dismissed against the eleven participants arrested. However, the judge did not dismiss trespassing and obstruction charges against fifteen of the protesters arrested, and ordered those cases to proceed to trial.
According to the Minnesota Bureau of Criminal Apprehension, 2 Minneapolis police officers responded to a request for assistance from paramedics who reported that Jamar Clark was disrupting their ability to aid an assault victim. Minneapolis police have said Clark was a suspect in the assault. At some point during an altercation that ensued between Clark and the officers, an officer discharged his weapon, striking Clark.