'Black Lives Matter' plans to shut down light rail before Vikings' home opener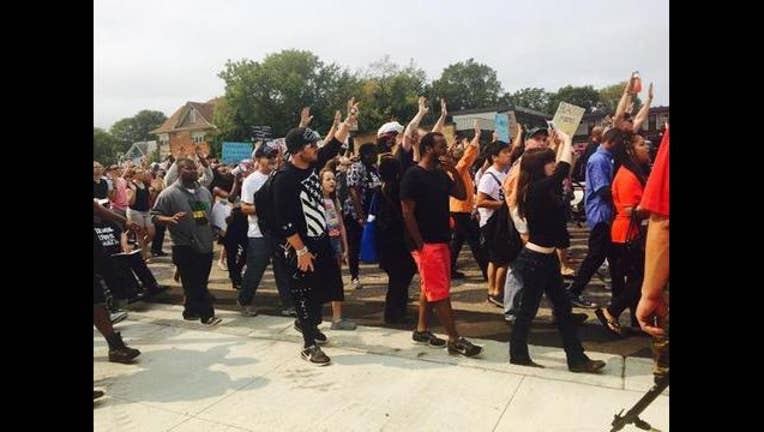 article
MINNEAPOLIS (KMSP) - The group "Black Lives Matter Saint Paul" announced their plans on Facebook Thursday to shut down the light rail before the Vikings' home opener this Sunday.
"Sunday September 20th is the Minnesota Vikings' home opener, big money day, so what better day to shut the light rail down and disrupt business as usual," they said in a press release.  "Enough is enough of business as usual! We must bring an end to white supremacy and the status quo."
Black Lives Matter Saint Paul refers to an incident on Aug. 31 when Marcus Abrams, 17, "was beaten into multiple seizures by a group of Metro Transit police officers."  On Sunday, the group will be joined by Abrams, his mother, "and many others to talk about Autism, police brutality, and bringing an end to white supremacy."
The demonstration is set to occur around 9:30 a.m. in St. Paul, starting just south of University Ave. on Lexington across from Dairy Queen. The light rail Green Line runs along University Avenue and includes stops on the University of Minnesota campus, where the Vikings are playing at noon at TCF Bank Stadium.
Organizers are using the hashtag #BlackRail for Sunday's protest.