Mosquitoes in the Twin Cities area are worse than the 10-year average
ST. PAUL, Minn. (FOX 9) - You're not imagining it: Mosquitoes are bad this year, even worse than the 10-year average in the metro.
In March, Alex Carlson, public affairs manager of the Metropolitan Mosquito Control District, predicted mosquitoes would be "out with a vengeance" this year. Unfortunately, that prediction came true.
In 2022, the first week in June marked peak mosquito activity. This year's numbers are worse. 
Regions in Ramsey County, northern Anoka County, Carver, and Chanhassen, primarily along rivers, have become hotspots. Carlson said more heavy rainfalls will mean even more mosquitoes. 
"St. Paul is seeing more mosquitoes that we've seen in the past probably 10 years in that pocket, like Highland Park along the river," Carlson said.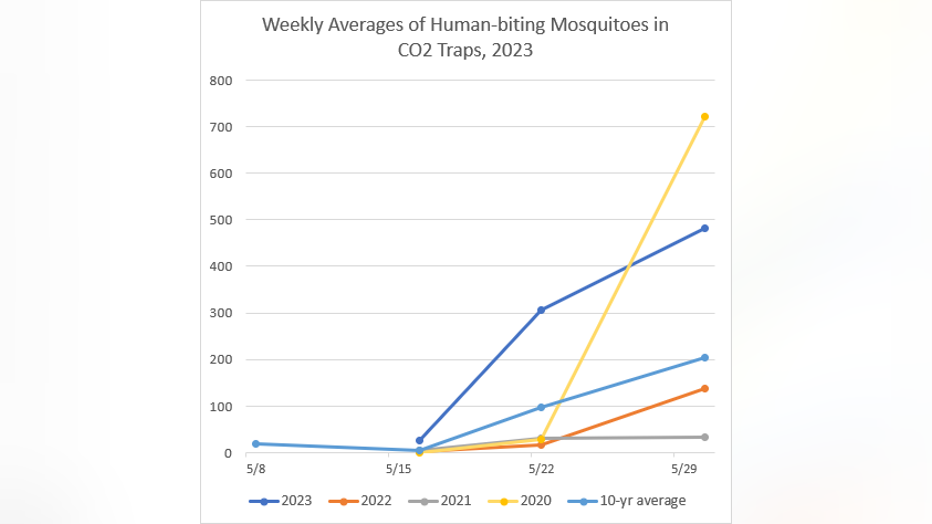 People who live in those hotspots are noticing the trend, as well. The district is experiencing an exceptionally high call volume from people reporting mosquito activity. From May 22 to 28, MMCD received a total of 962 customer calls and e-mails, compared to 59 calls during the same period in 2022.
"We've been receiving a record number of calls, partially because there are some hotspot areas where mosquitoes are way above normal and partially because people just aren't used to seeing mosquitoes," Carlson explained.
Mosquito eggs can survive for multiple years, and the last two years were so dry that they didn't hatch. But that wasn't the case this spring.
"The snow melts and then a couple of heavy rainfalls that we had the end of April and early May contributed to a big hatch," Carlson said.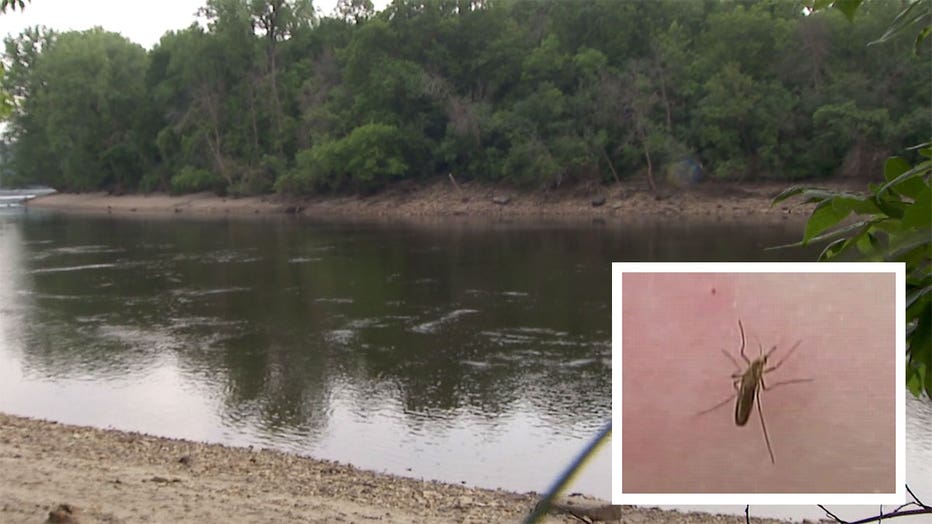 So what can people do at home to protect themselves? Get rid of standing water and wear bug spray.
"We always recommend the Clothing and Gear Spray that contains Permethrin, especially this time of year because we're also a tick peak activity as well," he said.
Carlson said citronella candles work if there are a lot of them, but setting up outdoor fans or campfires are also effective.
"Clear the clutter, keep the grass short, and try to do everything they can to prevent mosquitoes from having your yard be a hiding spot," he said.
Another tip: Wear clothing that is long-sleeved, light-colored, and loose-fitting. Mosquitoes tend to be attracted to bright colors, so Carlson recommended wearing tans, grays and whites instead.