Baby Emperor Tamarin twins born at the Como Zoo in St. Paul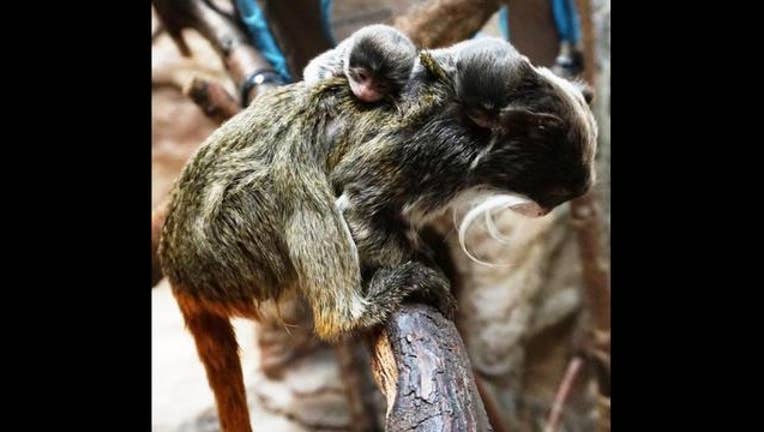 article
ST. PAUL, Minn. (KMSP) - South American Emperor Tamarin twins were born at the Como Zoo in St. Paul last week. Emperor Tamarins are quite rare in zoos, with only 30 individuals currently in U.S. zoos.
"Pitchers and catchers may be reporting to Fort Myers soon, but St. Paul's Como Zoo has it's own version of Minnesota twins now ready for the public to enjoy," the Como Zoo said in a statement.
The most distinct physical feature of Emperor Tamarins is their long, white, drooping mustache.
Visitors can see the new infants as they hang tightly to their brother Franklin in the Primate Building -- "The fathers do the majority of the care-taking, usually only handing the infants over to the mother for nursing. Siblings often help the father carry the infants," the zoo said.
This is the second and third babies born to parents Lara and Roger. The public will have opportunity to help name the pair during Como's special "Woo At The Zoo" weekend Feb. 13-15.