Here's how much the average household owes in debts
Credit card debt is on the rise in the U.S., and nearly 70% of Americans are concerned about their finances in 2023, an annual study found.
According to NerdWallet's annual household debt study, credit card debt in the U.S. reached $460 billion in September 2022. Mortgages, auto loans and overall debt loads also increased, while student loan debt decreased slightly. 
Over the past year, nearly 30% of Americans say their overall debt has increased, with 14% of Americans saying they've taken on medical debt. 
It's not surprising, analysts said, as prices rose faster than incomes over the past 12 months. The study says median household income has grown 4%, while the cost of living is up 8%.
Average amount of debt per U.S. household in 2022
NerdWallet says on average, the American household owed $165,388 in debt in 2022, up 7.65% since 2021. Nationwide, the total debt owed is a staggering $16.51 trillion. Here's a breakdown on where the debt is owed: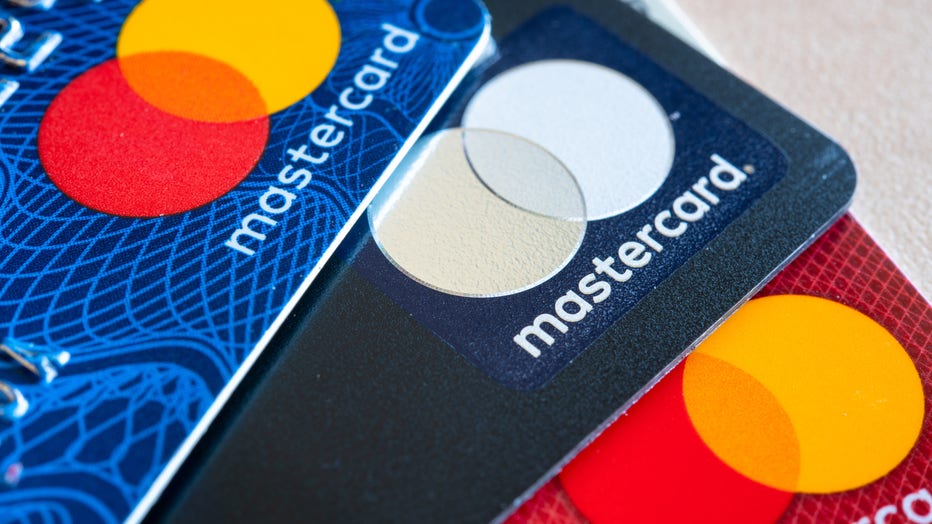 (Photo Illustration by Roberto Machado Noa/LightRocket via Getty Images)
Credit cards (total debt): An average American household owes $17,066 in total credit card debt, up 15.1% over 2021. The total credit card debt owed nationwide is $1.05 trillion.
Credit cards (revolving debt): An average American household owes $7,486 in revolving credit card debt, or credit that you can continue to use as long as your accounts are current and you haven't reached your credit limit. That's up 29% since 2021.
Mortgages: An average American household owes $222,592 on their mortgage, an increase of 8.5% over 2021. In all, Americans owe $11.67 trillion for mortgages.
Auto loans: An average American household owes $28,975 in car payments, up 5% since 2021. Nationwide, Americans owe $1.5 trillion in auto loans.
Student loans: An average American household owes $58,238, down .64%. Overall, Americans owe $1.57 trillion in student loans.
What's causing the debt increases?
One trend that's contributing to rising debt in the U.S. is the increase in buy now, pay later services, according to NerdWallet. Nearly one in five Americans (18%) say they've used a buy now, pay later service in the past 12 months. And the drastic jump in people using these companies - up 434% from 2020 to 2021 - could be hiding addiional debt Americans owe. 
READ MORE: IRS issues tax refunds to 12M who qualified for tax break on 2020 unemployment benefits
Branded as "interest-free loans," buy now, pay later services require you to download an app, link a bank account or debit or credit card, and sign up to pay in weekly or monthly installments. Some companies, such as Klarna and Afterpay, do soft credit checks, which aren't reported to credit bureaus, before approving borrowers. Most are approved in minutes. Scheduled payments are then automatically deducted from your account or charged to your card.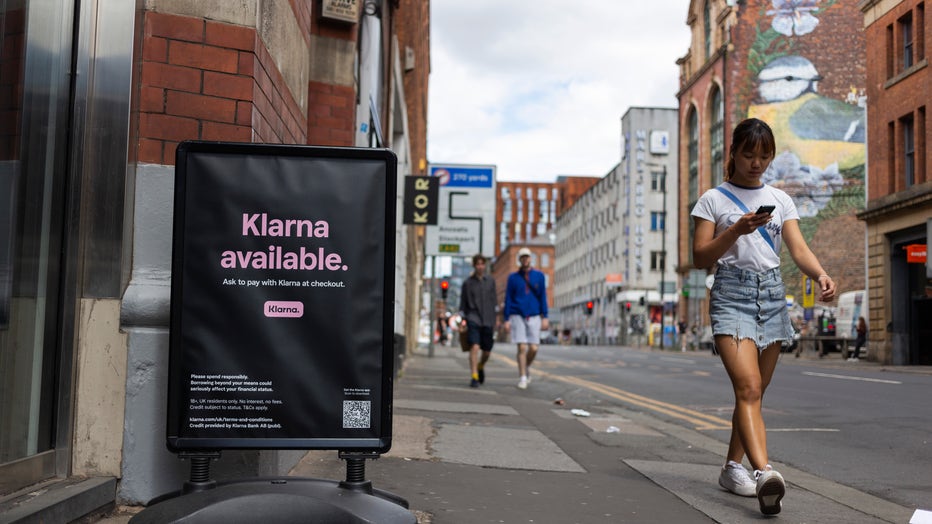 Sign for Klarna, a European ecommerce company which allows users to buy now, pay later, or pay in instalments (photo by Daniel Harvey Gonzalez/In Pictures via Getty Images)
The services generally don't charge you more than you would have paid up front, meaning there's technically no interest, so long as you make the payments on time.
But if you pay late, you may be subject to a flat fee or a fee calculated as a percentage of the total you owe. These can run as high as $34 plus interest. If you miss multiple payments, you may be shut out from using the service in the future, and the delinquency could hurt your credit score.
READ MORE: US proposes changes that would cut payments for many student loan borrowers — here's who would benefit
Another reason for rising credit card debt, analysts say, is the Federal Reserve rate hikes put in place to quell soaring inflation. U.S. households will pay an average of $1,380 in credit card interest alone this year — "assuming interest rates don't go higher."
How you can lower your credit card debt
According to Credible, here are some steps you can take to lower your credit card debt:
Credible is majority-owned by our parent company, FOX Corporation. 
The Associated Press contributed to this report.