Auburn student drains improbable 94-foot putt during Alabama game, wins new car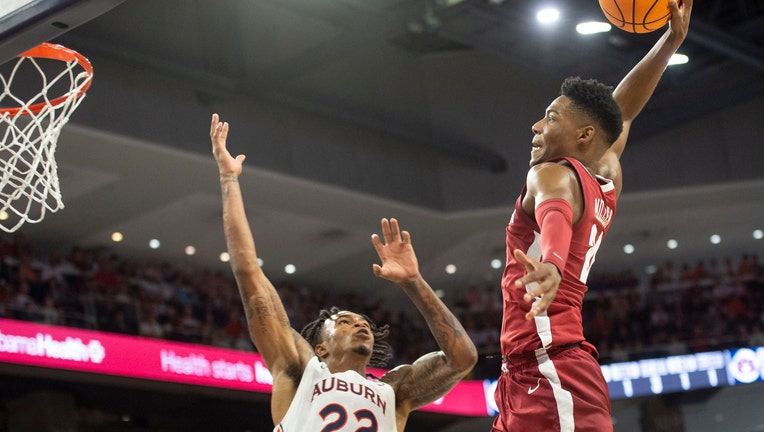 article
On a wild Saturday of college basketball, the most impressive moment may have happened during a stoppage of play. 
During the second half of the game between Auburn and No. 3 Alabama, Auburn student Craig Noyes came onto the court for a chance at a new car.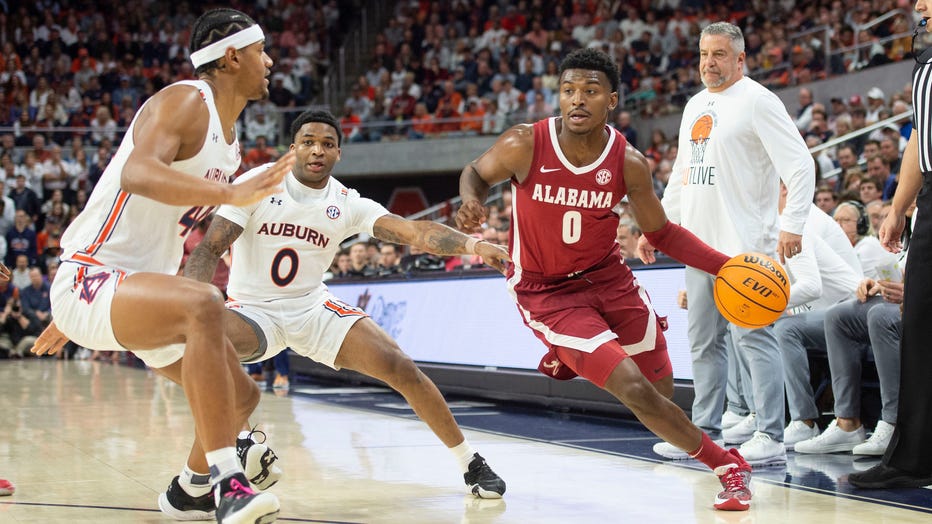 Jaden Bradley #0 of the Alabama Crimson Tide looks to maneuver the ball by Dylan Cardwell #44 of the Auburn Tigers and K.D. Johnson #0 of the Auburn Tigers during the first half of play at Neville Arena on February 11, 2023 in Auburn, Alabama. (Photo
During a timeout, the Auburn sophomore stepped up to a 94-foot, full-court putt in front of a sold-out crowd at Neville Arena. 
DUKE FUMES AS CRUCIAL FOUL CALL VS VIRGINIA GETS WAVED OFF; CAVALIERS WIN IN OVERTIME
And the result may have elicited the loudest roar of the day from the Auburn faithful.
"Honestly, my main goal was just not to whiff or shank it into the bench," Noyes told The Associated Press.
"It was so loud when I stepped up to the ball. Once I hit it, I completely zoned out. I couldn't hear anyone," he said. "It wasn't until the announcer put a hand on my shoulder and said I'd won a car that I believed it."
NEW MEXICO STATE SUSPENDS MEN'S BASKETBALL PROGRAM, PLACES COACH AND STAFF ON PAID ADMINISTRATIVE LEAVE
Noyes, who was randomly selected for the putt, told the AP he didn't own a car before Saturday afternoon.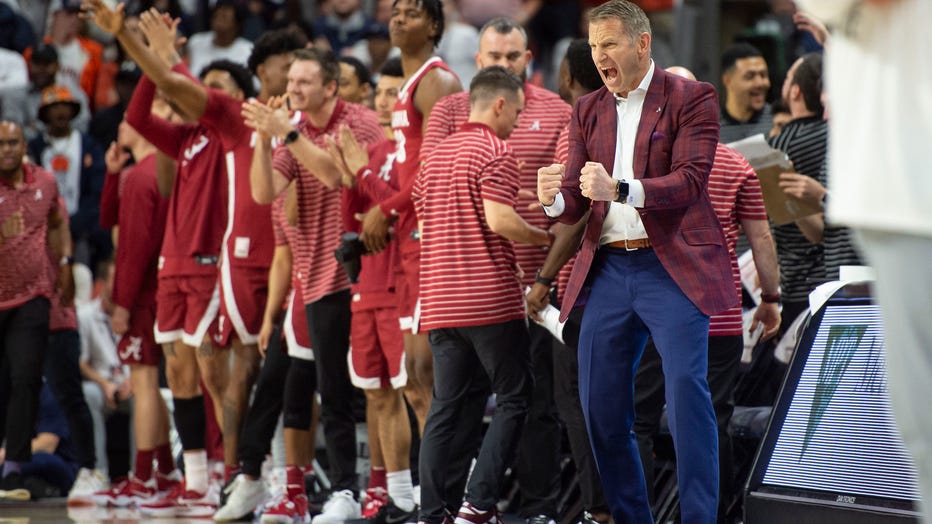 Head coach Nate Oats of the Alabama Crimson Tide reacts to a big play during the second half of their game against the Auburn Tigers at Neville Arena on February 11, 2023 in Auburn, Alabama. (Photo by Michael Chang/Getty Images)
"I was in the tunnel for about 15 minutes, swinging the club and trying to stay loose and relaxed," he said. "I was so nervous."
While it was a banner day for Noyes, his Tigers were unable to pull off the upset against the Crimson Tide. 
Alabama remained undefeated in SEC play, beating Auburn 77-69. 
"Our team is playing good basketball right now," Tigers coach Bruce Pearl said. "We're playing well. We're just not playing well enough to beat the best team in the country."
The loss dropped Auburn to 17-8 and 7-5 in conference play. 
The Associated Press contributed to this report