Tensions rise at Anoka-Hennepin school board meeting over masking decision
ANOKA, Minn. (FOX 9) - The Anoka-Hennepin School District approved its proposed mask policy during a school board meeting that drew a large crowd Monday night.
The board held a public comment period, during which parents voiced their opinions on mask mandates and what should be done to prevent the spread of COVID-19 as the school year begins. The meeting grew contentious at times, with members of the public cheering or booing each other, or yelling over board members.
"If our children were participating in a classroom that resembled some of the activity that is happening in this building tonight, I would be disgusted and disappointed," one school board member said of the behavior at the meeting. 
The board did eventually pass the proposed resolution, which requires masks indoors for everyone in K-6 school buildings when COVID-19 case levels get above a certain threshold. The new masking policy goes into effect Sept. 7. For more details on the plan, click here.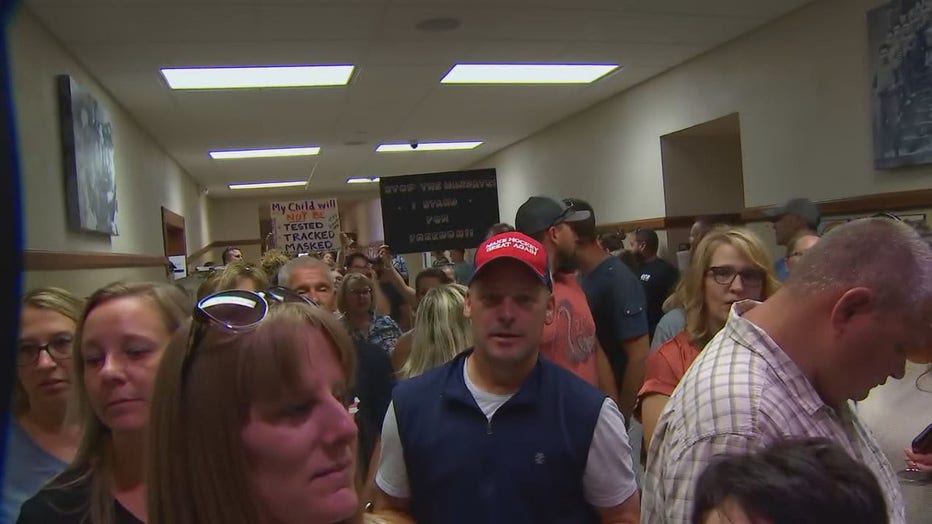 A large group gathered at the Anoka-Hennepin School Board meeting to voice opinions on masking.