Angler catches record-breaking flathead catfish in St. Croix River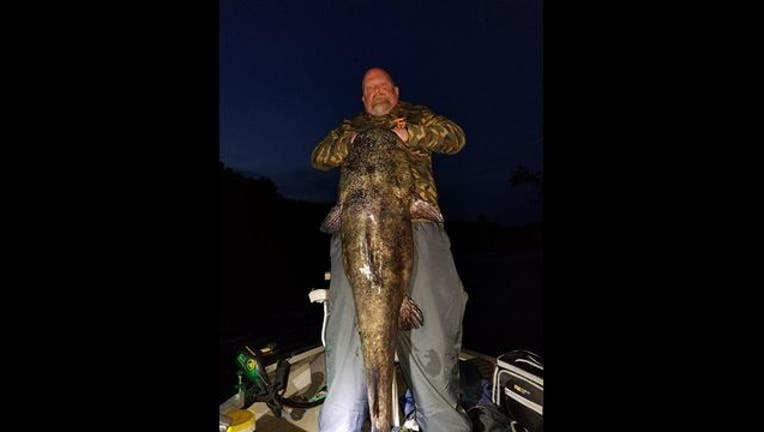 article
STILLWATER, Minn. (KMSP) - An angler from St. Anthony, Minnesota has broken the state record for flathead catfish with a 52.5 inch long fish he caught in the St. Croix River last month, the Minnesota Department of Resources said Wednesday.
Mark Mosby caught the flathead on Aug. 2 near Stillwater, telling the DNR the fish "put up a great 15-minute fight right up until he got to the boat and the knots held true."
According to DNR, Mosby and his fishing partner had gone out that day deliberately targeting big flathead catfish commonly found in that stretch of the St. Croix.
Mosby broke the catch-and-release record for flathead catfish, which had been set earlier this summer by a Shakopee man with a 49-inch long fish caught in the Minnesota River.
Mosby's record-breaking catfish had a girth of 32 inches and was estimated to weigh approximately 70 to 80 pounds, although weight is not required for the catch-and-release record. The current record for catching and keeping the biggest catfish based on certified weight is 70 pounds.