American Airlines worker removed from duty after confrontation with mom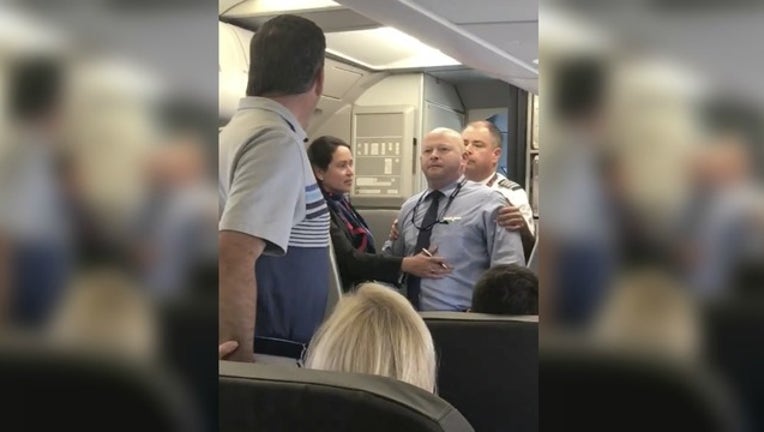 article
(FoxNews.com) - American Airlines on Friday responded quickly to a video that shows a sobbing mother with baby in arm after a confrontation with a member of the flight crew.
The initial reported confrontation was not in the video, but a passenger on the flight out of San Francisco said the employee "violently took a stroller from a lady with a baby" and hit her, "just missing the child." The airline announced the worker was "removed from duty."
The woman in the video appears shaken and can barely catch her breath.
A male passenger is seen getting up from his seat. He can be heard saying he wanted to know the worker's name.
When another apparent employee gets on the plane, the same male passenger gets out of his seat again and says, "Hey bud, hey bud. You do that to me, and I'll knock you flat." The other man says, "You stay out of it," then later, "Hit me."
WARNING: GRAPHIC LANGUAGE
The flight landed at about 7:45 p.m. at Dallas-Fort Worth International Airport. American Airlines issued the statement minutes after the plane landed.
The airline apparently learned from the recent United Airlines fiasco, and acted quickly. The woman's seat was upgraded to first class and she was put on another flight.
The airline's statement added, "We have seen the video and have already started an investigation to obtain the facts. What we see on this video does not reflect our values or how we care for our customers. We are deeply sorry for the pain we have caused this passenger and her family and to any other customers affected by the incident. We are making sure all of her family's needs are being met while she is in our care."
Read the full story on FoxNews.com.