Air travel is more stressful than going to the dentist, many Americans say
A new survey from travel website Expedia has found that air travel is more stressful for many Americans these days than filing taxes or going to the dentist. 
OnePoll, a market research company, surveyed 1,000 U.S. air travelers from August 23-29.
It found that 55% of those surveyed cited air travel as a leading cause of stress, according to a Sept. 27 press release from Expedia. 
Americans viewed air travel as "more daunting than filing taxes or visiting the dentist," the poll said.
BOOK YOUR THANKSGIVING, CHRISTMAS TRAVEL BY THIS DATE TO SAVE MONEY: ECONOMIST
"In terms of stress levels, booking your next flight shouldn't be in the same ballpark as getting a cavity filled," said Melanie Fish, head of Expedia Group Brands public relations, in Wednesday's press release. 
"The good news is many of the things that contribute to travel stress are getting better," she added. Expedia, she said, recently launched price tracking and price drop protection tools.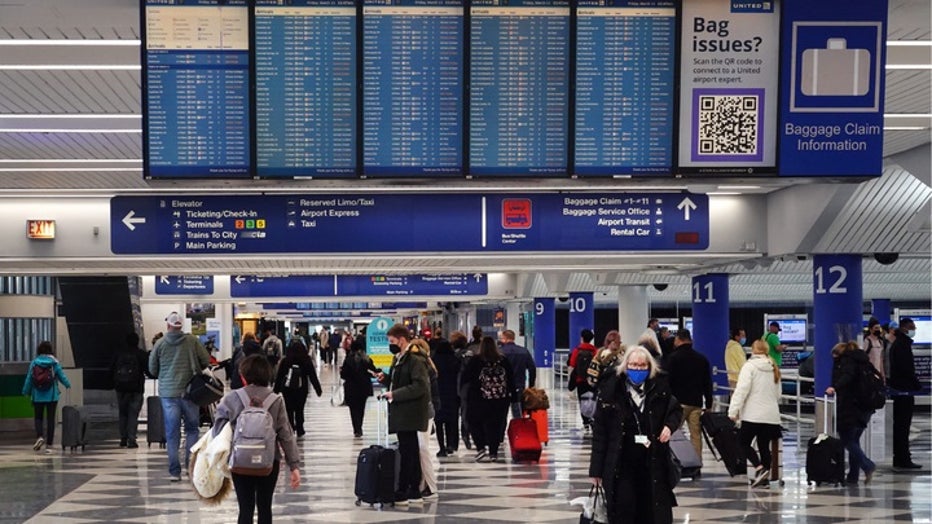 A recent survey by OnePoll for Expedia found that many Americans find air travel to be more stressful than visiting the dentist. (Scott Olson/Getty Images)
In an effort to ease the stress of air travel, Expedia published a 2024 Air Travel Hacks Report on Wednesday, offering tips and tricks to make a trip to the airport as seamless (and inexpensive) as possible.
Those looking to travel domestically should book about a month before their flight for the best price, Expedia suggested. 
HOLIDAY TRAVEL TIPS: FREQUENT FLYER SHARES FIVE WISE WAYS TO TRAVEL BETTER THIS SEASON
Travelers who booked 28 days in advance saved 24% more than those who booked last minute, said Expedia. 
This 24% savings represents an increase over previous years. 
In 2022, last-minute travelers only paid 10% more than those who planned ahead, the company noted.
AIRLINE CREW SHORTAGES, DELAYED FLIGHTS LEAVE PASSENGERS ANGRY, FRUSTRATED: 'WORST TRAVEL EXPERIENCE EVER'
For those traveling internationally, Expedia recommends booking 60 days, or about two months, ahead of time. 
There is, however, a risk of booking too early, said Expedia.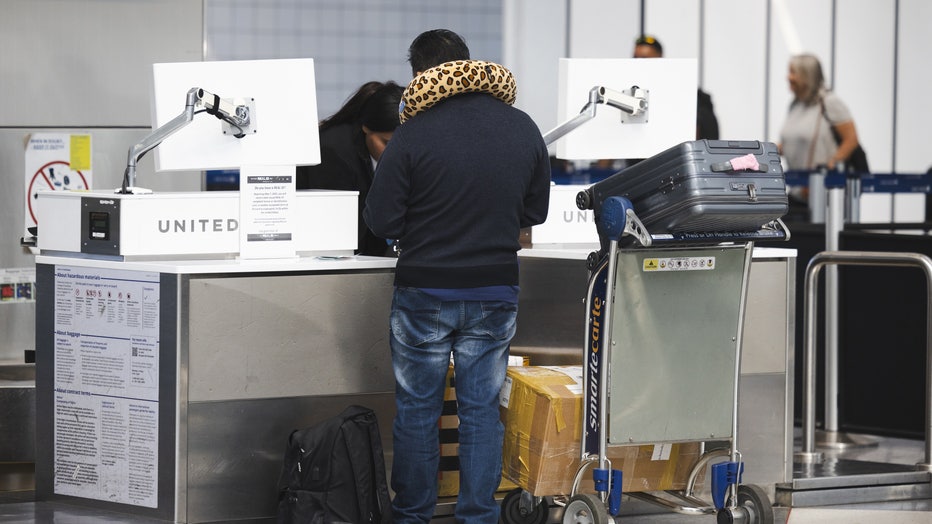 Travelers at O'Hare International Airport ahead of the Labor Day holiday weekend in Chicago, Illinois, US, on Friday, Sept. 1, 2023. Photographer: Taylor Glascock/Bloomberg via Getty Images
International airfare prices tend to drop about four months before a flight. 
For all flights, Sunday was the cheapest day to fly, noted Expedia. 
Friday, the company said, was the most expensive. 
With an increasing number of airline delays occurring in recent times, the company also provided tips on how to better the odds of a flight leaving on time — or leaving at all. 
REDDIT USER RECLINES FIRST-CLASS AIRLINE SEAT, PASSENGER BEHIND HIM ORDERS HIM TO RAISE IT BACK UP
"Flights departing after 3 p.m. statistically have a 50% higher chance of being canceled than earlier flights," said Expedia. 
Maryland-based psychologist Dr. Mary Alvord told Fox News Digital that Americans may view air travel as stressful, since it's often compounded with other anxiety-inducing situations, such as the feeling of losing control. 
"Airline travel is filled with unpredictable aspects, from getting to the airport on time and through security lines, to worries about flights delayed or canceled, many of which are out of our control," Alvord told Fox News Digital. 
CLICK HERE TO SIGN UP FOR OUR LIFESTYLE NEWSLETTER
Some people, she said, are "anxious flyers" — and worry about being uncomfortable during a flight or experiencing a "major mishap in the air or landing."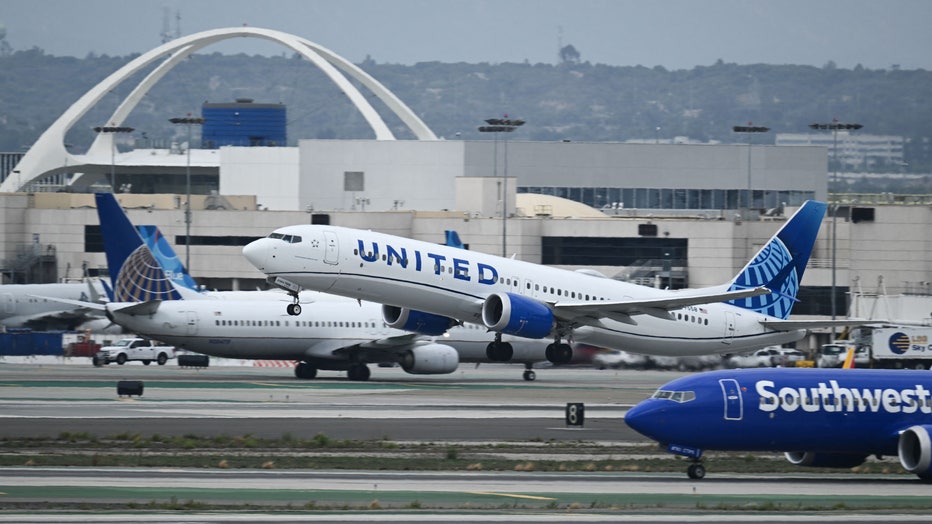 A United Airlines Boeing 737 MAX 9 airplane passes a Southwest Airlines Boeing 737 while taking off from Los Angeles International Airport (LAX) as seen from El Segundo, California, on September 11, 2023. (Photo by Patrick T. Fallon / AFP) (Photo by
"In addition, travel during the holidays brings more potential worries about family gatherings, losses and conflicts," said Alvord.
"All these uncertainties add up to significant stress and anxiety," she said.