After record opening day, rainy weather leads to lowest fair attendance in two years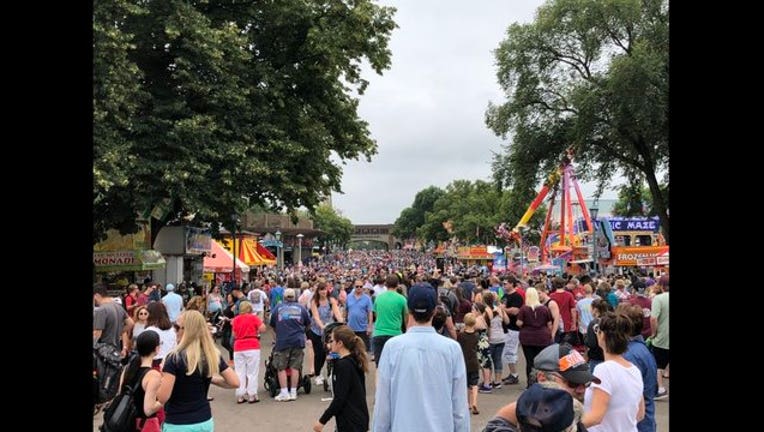 article
FALCON HEIGHTS, Minn. (KMSP) - After an opening day record Thursday, attendance at the State Fair Friday was the lowest of any day in the past two years.
Thursday, 122,695 people gathered at the Great Minnesota Get-Together, far exceeding the previous day one record of 119,145 from 2010.
As the skies darkened and the rain fell, however, Friday's attendance dwindled.
According to the State Fair's website, only 108,059 people entered the gates of the fair, making it the lowest attendance of 2016, 2017 or 2018.
While attendance numbers aren't released until the following day, crowds appeared to return in full force to the fairgrounds Saturday.
Fox 9 is broadcasting live from the Minnesota State Fair! Come watch a live show, join the dance-off, take a selfie with the anchors and get a reusable grocery bag and fanny pack! Find us at Nelson and Dan Patch, next to the Giant Slide.