After 43 years of teaching, Ms. Jean retires from Ascension Catholic School
MINNEAPOLIS (FOX 9) - A school built on faith and pride in the heart of north Minneapolis is about to retire its heart and soul simply known Ms. Jean.
Her actual name is Jean Cerisier.  But when she started teaching at Ascension Catholic School she quickly learned the students struggled to pronounce her last name of French heritage, so the kids simply settled on Ms. Jean.  That was 43 years ago.  She's been Ms. Jean ever since.
"So many of our kids need to be here," said Ms. Jean of Ascension Catholic School.  "It's where it should be, where the kids need it."
Ascension Catholic School has become a beacon of academic excellence in north Minneapolis. Its neighborhood along Dupont Avenue North has seen countless changes, but Ascension has been a stabilizing force for 125 years.  Most of its students now come from families of color — they're intentionally called scholars.  And Ascension's scholars consistently achieve high proficiency scores.
"Our teachers are so dedicated," said Ms. Jean who is now the assistant principal.  "I mean, they go further than they should. So you have to give a lot of credit to them."
Ms. Jean is not just a lifelong teacher at Ascension, she is also one of its alumni.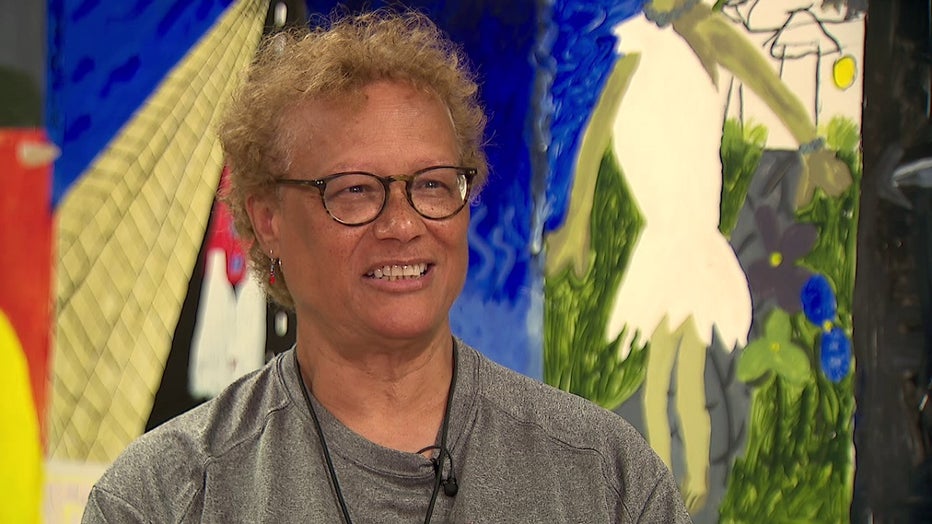 "I didn't realize it until I looked at my kindergarten picture," she recalled with a bit of a laugh. "I was like, wow, I've here for a little bit."
Counting the nine years of grade school, she's been walking the halls of Ascension for more than half a century.
Ms. Jean's first love has always been the gym. Her mother was a coach, and the basketball didn't fall far from the hoop.  Ms. Jean started at Ascension as its gym teacher.  It did take long for her to leave her mark.
"I remember Ms. Jean was not to be trifled with when it came to walking in order and in a good line," recalled Dennis Schildgren, who had Ms. Jean as his gym teacher in kindergarten and now serves as a 6th grade teacher at Ascension.  "She really believed in her students. She really expected a lot of her students."
Ms. Jean took that discipline straight to the basketball court and broke several glass backboard barriers along the way.  She became the first woman in Minnesota to referee a boys' high school basketball game.
"And when I got home, my mom said, 'Hey, a reporter called and they want to interview you because you did the first boys game as a woman,'" recalled Ms. Jean.  "And I said, oh, that's good. And it went well."
From there she also went on to referee the first girls' state basketball tournament.
Her list of accomplishments and achievements for the school and the community could fill one of those basketball courts.  She brought donkey basketball to the school as a fundraiser.  She also helped start a long tradition of cooking and serving Thanksgiving dinners the community.
"We would serve the food out there on Thanksgiving Day. Volunteers picked it up and delivered it to their homes," she said with a lot of pride.  "It was so much fun."
Ascension school and its scholars will hold a retirement party for Ms. Jean on Saturday, June 3rd from noon until 3 p.m. in the school parking lot.
"I'll miss the kids," she said about finally wrapping up her time at Ascension.  "I'll miss the people that I work with because faith, it's amazing. They show up every day. So I'll miss that. I'll miss them."