Acid spill shuts down Uptown street during Hazmat response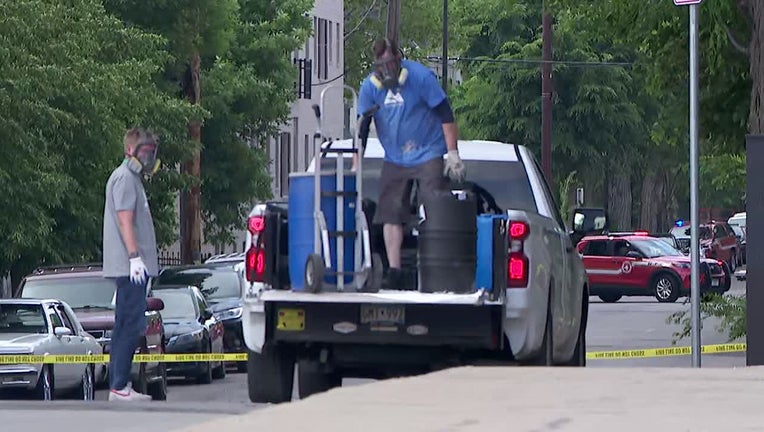 article
MINNEAPOLIS (FOX 9) - A hydrochloric acid spill in Uptown prompted a Hazmat response by the Minneapolis Fire Department on Tuesday.
Firefighters say they were called out just after 4 p.m. for a 15-gallon drum that had tipped over in a chemical delivery truck parked on Dupont Avenue South north of West 29th Street.
Crews found that the spill had been mostly contained to the truck bed, with "minimal spill leakage onto the ground." Firefighters say there was no runoff into the sewer system from what did end up on the ground. There were no issues resulting from gas vapors either.
Firefighters used sand to soak up the acid and soda ash to neutralize it.
Bay West responded to clean up and remove the spilled acid.
The truck's driver didn't require medical treatment due to the spill.