4-year-old accidentally shot 2-year-old while in vehicle: Martin Co. Sheriff's Office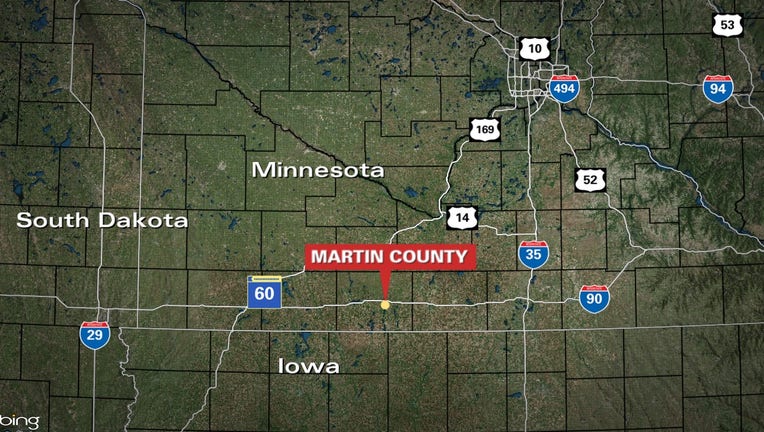 article
MARTIN COUNTY, Minn. (FOX 9) - A 4-year-old accidentally shot a 2-year-old child while in a vehicle in southern Minnesota, according to the Martin County Sheriff's Office. 
In a press release, the sheriff's office said at about 10:20 a.m. on Oct. 15, deputies responded to an emergency call related to the shooting. The caller was in a vehicle on the 1300 block of 130th Avenue and driving to Fairmont for medical care for the child. Deputies then met up with the motorist on the 1800 block of 120th Street, where they helped an adult render aid to the 2-year-old victim before the child was taken to the Mayo Clinic in Rochester via air ambulance. 
It's believed a 4-year-old child in the backseat of the vehicle got ahold of a loaded gun and "accidentally" shot it, hitting the 2-year-old child, who was also in the backseat, the sheriff's office said. 
No other information was available as of this writing.