4 dead in beach shooting at Mexican resort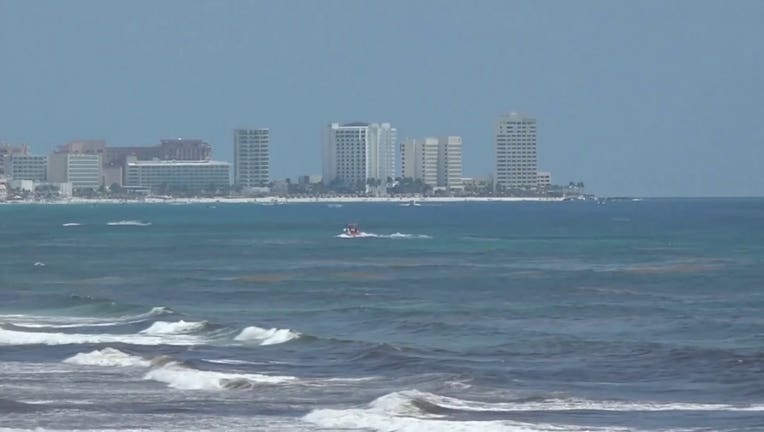 article
MEXICO CITY (AP) - The killings of four men in the Mexican resort of Cancun was probably related to drug gang rivalries, authorities said Tuesday.
The Caribbean coast state of Quintana Roo said drug gang leader Hector Flores Aceves, known by his nickname "Pantera," or the Panther, was involved in the killings.
The dead men were found Monday in the city's hotel zone near the beach. The killings came as Cancun kicked off the Easter Week vacations, one of its busiest times of the year.
The state offered a $50,000 reward for Flores Aceves on Tuesday, saying he was involved in the killings. But it was the same reward offered for his arrest since a series of attacks and killings at bars in Cancun in May 2022.
In 2022, Lucio Hernández, the then-police chief of Quintana Roo, said Flores Aceves and a rival implicated in the bar attacks were members of the Sinaloa cartel, which split in the state. Two people were killed and eight wounded in shooting attacks on two bars in Cancun on May 6, 2022.
At the time, Hernández said the two "are trying to control what they call 'the marketplace' to carry out their criminal activities."
He said the gangs' activities included drug dealing, kidnapping and extoring "protection money" from business owners, by threatening to attack or kill them if they didn't pay.
The information offered Tuesday did not give any more details on the motive in the latest killings, in which two suspects were detained. But gangs in Mexico frequently stake out exclusive areas where only they can sell drugs to tourists, and kill anyone selling drugs for a rival gang.
Monday's killings came less that a week after a U.S. tourist was shot in the leg in the nearby town of Puerto Morelos. The motive in that remains under investigation.
The U.S. State Department issued a travel alert last month warning travelers to "exercise increased caution," especially after dark, at Mexico's Caribbean beach resorts like Cancun, Playa del Carmen and Tulum, which have been plagued by drug gang violence in the past.
In 2022, two Canadians were killed in Playa del Carmen, apparently because of debts between international drug and weapons trafficking gangs.
In 2021, farther south in the laid-back destination of Tulum, two tourists — one a California travel blogger born in India and the other German — were killed when they apparently were caught in the crossfire of a gunfight between rival drug dealers.