Why capturing 30 invasive carp on Mississippi River near Winona is significant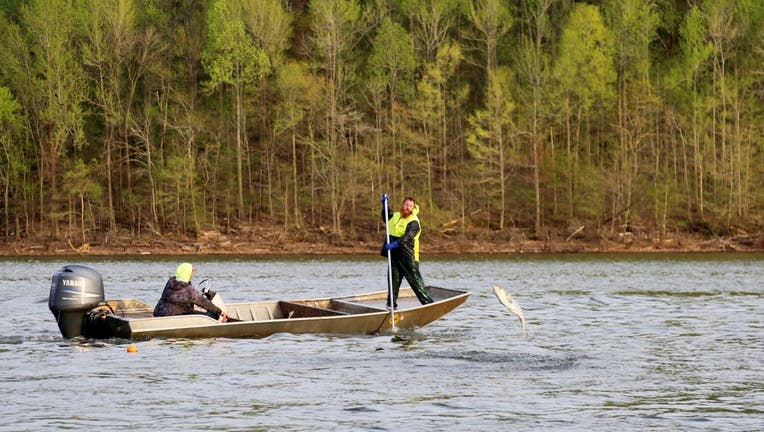 article
WINONA, Minn. (FOX 9) - A commercial fishing business captured 30 invasive carp in the Mississippi River near Winona on Monday, the Minnesota Department of Natural Resources says. 
The business, which was contracted by the Minnesota DNR, captured the fish in Pool 6. Invasive carp have previously been captured in Pool 6 and upstream as far as the Twin Cities, but this marks the largest number of invasive carp captured at one time this far upstream.
The captured carp, which primarily consisted of silver carp, will be removed from the river and additional commercial fishing will be conducted in Pool 6, the DNR said, noting it is working with the U.S. Fish and Wildlife Service, the Wisconsin DNR, and its partners to respond to this capture.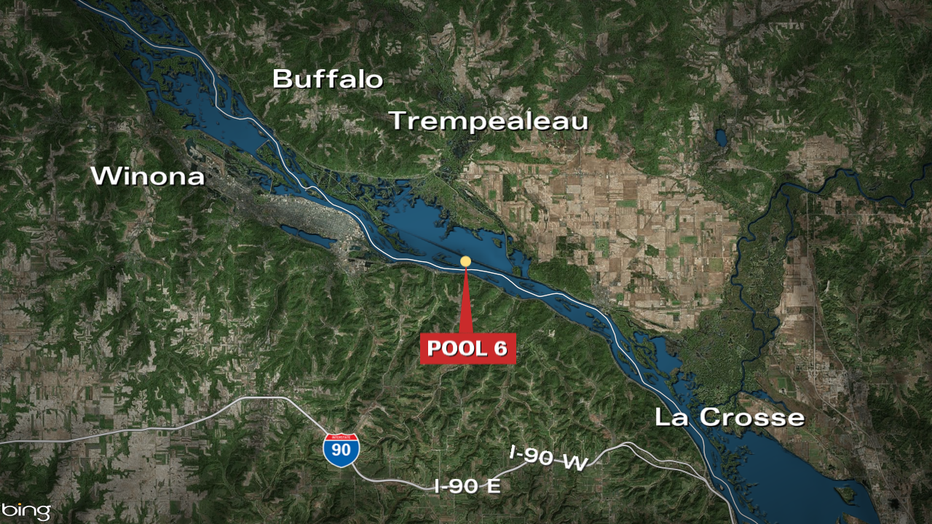 Pool 6, where 30 invasive carp were captured on Monday.  (FOX 9)
"While there is currently no 'silver bullet' to prevent or eliminate invasive carp, we will continue to use a combination of proven methods and the best available information to minimize risk by targeting and removing as many fish as possible," said DNR Invasive Fish Coordinator Grace Loppnow. "As demonstrated by this catch, the expertise of our contracted commercial fishers is one of many important tools."
The DNR and its partners are assessing other potential prevention and management tools, including experimental invasive carp deterrents. 
Carp have been making their way upstream to Minnesota since escaping into the Mississippi River in Arkansas in the 1970s.
Why invasive carp are bad for Minnesota
Invasive carp compete with native species and pose a threat to rivers and lakes in Minnesota and beyond. 
Individual invasive carp, including bighead, grass and silver, have been caught as far upstream as Pool 2 of the Mississippi River in the Twin Cities metro. They've also been found in the King Power Plant on the St. Croix River by Oak Park Heights and just downstream of Granite Falls in the Minnesota River. 
What the DNR is doing to manage invasive carp
The Minnesota DNR says it's "actively using a wide range of efforts" to manage the invasive fish. Among them: 
The Minnesota DNR leads operations to monitor for all live stages of invasive carp in Minnesota pools of the Mississippi, St. Croix, Minnesota and Missouri rivers watersheds
It leads operations to capture and remove invasive carp
It is, with the University of Minnesota, testing and evaluating carp deterrents in the Mississippi River locks and dams
It is working with stakeholders to update the Minnesota Invasive Carp Action Plan including evaluating potential carp barriers, deterrents and other management tools in the Mississippi River
The DNR says state and federal funding have helped support the DNR's invasive carp detection and response program.
Meanwhile, Friends of the Mississippi River on Thursday, said it supports a bill (S.F. 2037) at the state Capitol that would build a barrier in the Mississippi River near Winona to block carp from swimming upstream. Eighteen organizations in the Stop Carp Coalition have endorsed the bill, a news release said. 
"We needed a barrier yesterday," Colleen O'Connor Toberman of Friends of the Mississippi River, a Twin Cities-based advocacy and conservation organization, said in a statement. "Invasive carp are already in Minnesota. And while it's unclear if the recently-caught fish are reproducing, we know we're on borrowed time."
Christine Goepfert, Stop Carp Coalition co-chair and campaign director with the National Parks Conservation Association, said in a statement: "The recent capture of 30 invasive carp south of our national park waters makes it clear that we must pass legislation that will fund a carp barrier and protect our most invaluable resources and our economy."
More information about invasive carp is available on the DNR's website.