2 years later, bones found in search for Scott Kleppen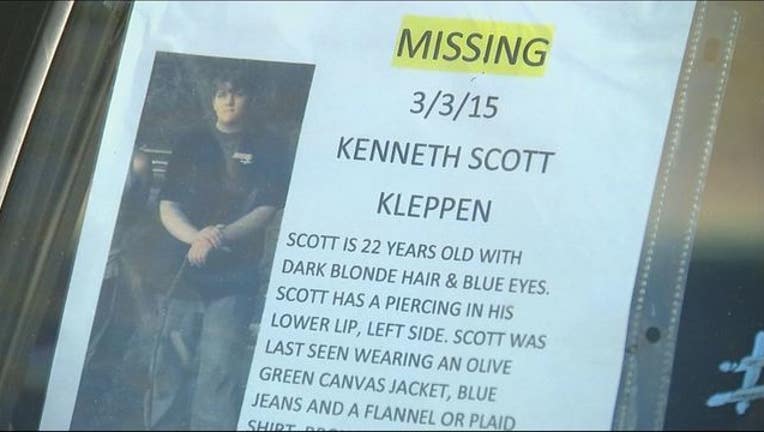 article
SANDSTONE, Minn. (KMSP) - The Pine County sheriff's office confirmed the volunteer search group United Legacy located human bones last Saturday during their search for Scott Kleppen, the Sandstone, Minnesota, man who disappeared two years ago at the age of 22. 
United Legacy and Kleppen's family say the bones are Scott's. The family wrote on their Facebook page, Hand-in-hand search for Scott Kleppen, they are in the process of bringing Scott home and will be arranging a memorial service.
Scott disappeared on March 3, 2015. His truck was found in a parking lot in Sandstone. His family members previously told Fox 9 that Scott was fascinated by Chris McCandless, the American hiker who inspired the book and the movie "Into the Wild" when he died after venturing into the Alaskan wilderness.