2 Minnesotans honored with Carnegie Medals for river rescue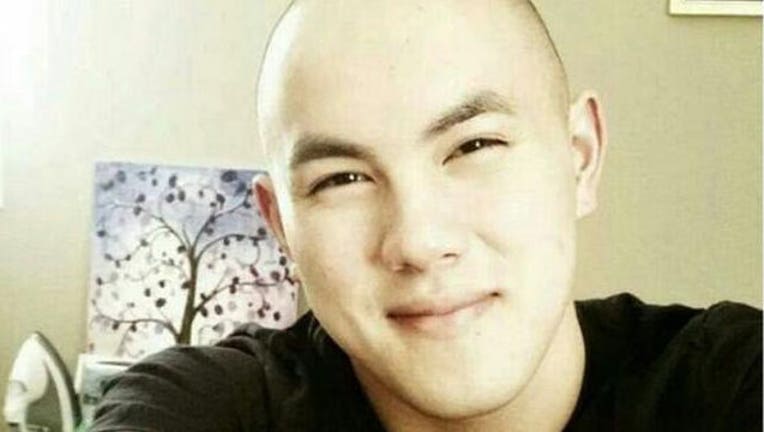 article
MINNEAPOLIS (KMSP) - Two Minnesota men were honored Wednesday with Carnegie Hero medals for their selfless actions that saved the life of an 11-year-old boy, sacrificing one of their own. Tou Hu Vang of Coon Rapids, Minn. and Kenphenyeehu Hawj of Ham Lake, Minn. put their own lives at risk when Calvin Yang was carried away by the St. Croix River current during a family fishing trip near Taylors Falls.
Vang, 21, jumped into the river to save his nephew, but began the struggle himself and was swept away from his family's view. His body was recovered 5 days later. Fishing with a separate group downstream, Ken Hawj saw Calvin drift into view and jumped from a 30-foot cliff to rescue the boy.
"I'm glad the little boy is alive," Hawj told Fox 9 after the rescue. "I don't look at myself that way. I thought that little boy's life had a long way to go and a lot of things to do."
2015 Carnegie Medal heroes
Liane Heather Wood of Frankford, Ont.
Daniel Marvin Wood of Frankford, Ont.
Ronald LaRue of Mayfield, Ky. (deceased)
Joel Kevin Kyle, Jr. of Tyrone, Pa.
Phillip Ashley Grigg of Phoenix, Ariz.
Gary A. Golding, Jr. of Redondo Beach, Calif.
Kevin Patrick Cotter of Palos Verdes Estates, Calif.
Robert McNulty of Burbank, Calif.
William Ayotte of Churchill, Man.
Mark James Hoffman of Aristes, Pa.
Kory Kern Kocher of Waialua, Hawaii
Isaac G. Pinsonneault of Chatham, Ont.
Kirby Crump West of Jordan, Utah
Michael T. Landsberry of Reno, Nev. (deceased)
Brian Wargo of Kailua-Kona, Hawaii
Charles E. Wyant of New Bethlehem, Pa.
Karen Wessel of Arlington Heights, Ill. (deceased)
Tou Hu Vang of Coon Rapids, Minn. (deceased)
Kenphenyeehu Hawj of Ham Lake, Minn.
Gregorio V. Monge of San Bernardino, Calif.
Russell Allen Hill of Indianapolis, Ind.
Earl Heath Wickline of Londonderry, N.H.
The Carnegie Hero Fund Commission awards the Carnegie Medal to individuals from throughout the United States and Canada who risk their lives to an extraordinary degree saving or attempting to save the lives of others.
To nominate someone for the Carnegie Medal, write to:
Carnegie Hero Fund Commission
436 Seventh Avenue, Suite 1101
Pittsburgh, PA 15219