2 men charged with shooting at police in downtown Minneapolis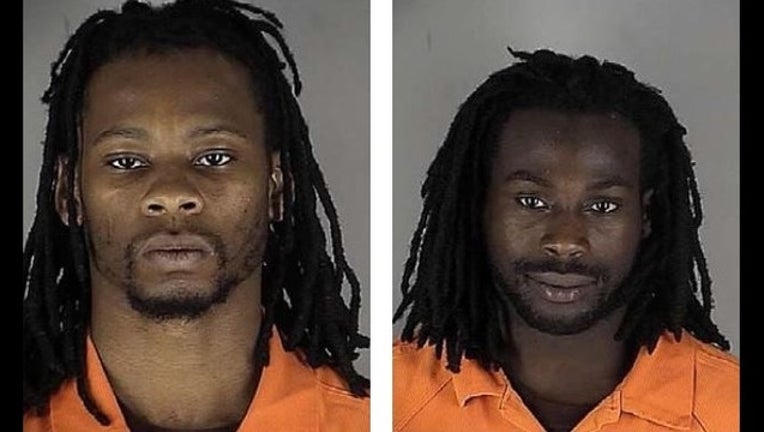 article
MINNEAPOLIS (KMSP) - Two Minneapolis men are being charged with nine counts of first degree-assault for using a gun against police officers and injuring six bystanders during a shooting in downtown Minneapolis.

Maurice Carter, 25, and Detroit Davis-Riley, 26 were arrested in connection with the shooting that occurred around 2:30 a.m. on Saturday, Sept. 12 on Fifth Street and Hennepin Avenue.

Minneapolis Police mounted and bike patrol were monitoring bar close downtown when they heard gunfire coming directly towards them, according to the criminal complaint. Several officers reported 
Officers observed Carter firing a semi-automatic handgun toward the intersection before turning and walking away. He was arrested shortly after. 

Officers also arrested Davis-Riley, who was seen standing nearby holding a handgun and attempted to flee. Video surveillance showed both Carter and Davis-Riley firing their weapons multiple times.
Following the gunfire, officers located six people with gunshot wounds. They were transported to a nearby hospital for treatment.
A third gunman has been identified, but is not in custody.