2 dead, including 17-year-old girl, in separate shootings in Twin Cities overnight
(FOX 9) - Two people are dead after separate shootings in the Twin Cities overnight, including a 17-year-old girl. 
The first deadly shooting happened in Columbia Heights, followed by another in Minneapolis about an hour later. 
Minneapolis 
Around 11:30 p.m., Minneapolis police responded to the Jordan neighborhood after a ShotSpotter activation on the 2300 block of James Avenue North. 
When officers arrived, they were not able to locate a victim. A few minutes later, they learned a 17-year-old girl with gunshot wounds was brought to North Memorial Medical Center in a private vehicle, where she died. 
Heartbroken family identified the victim as Serenity Shief, a young mother.
"Me and my friend were going to make a quilt for her new baby," said neighbor Donyelle Headington, who heard the gunshots. "I feel like we've lost a pearl, a little pearl on our block. I just feel for the family dealing with this."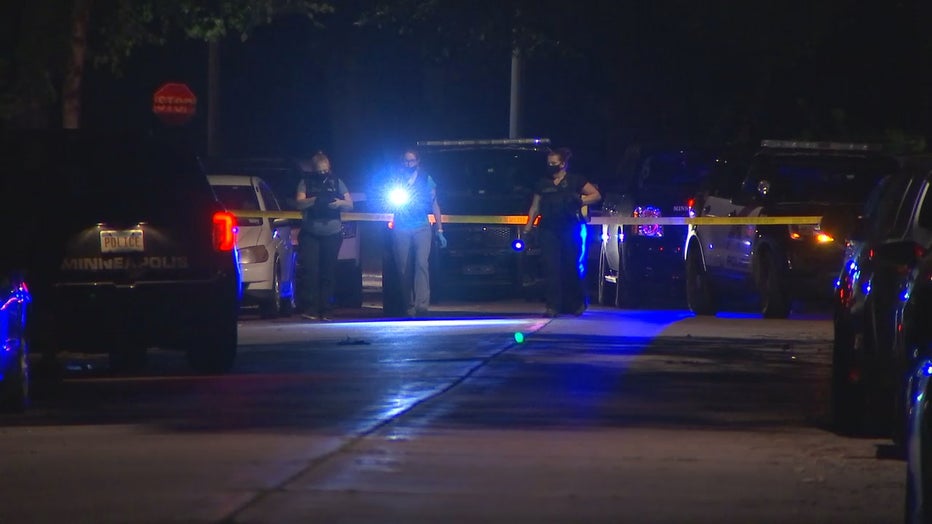 A 17-year-old girl was killed in a shooting in the Jordan neighborhood of Minneapolis late Monday night. (FOX 9)
Minneapolis Police Department spokesperson John Elder said officers and investigators are canvassing the area for anyone who may have seen or heard something. 
Police have not arrested any suspects. They are asking anyone with information regarding the shooting to contact CrimeStoppers of Minnesota to leave an anonymous tip.
"We believe people have information that will help bring the killers of a 17-year-old child to justice," Elder said in a statement to FOX 9. "The MPD has a strong track record in getting suspects arrested and charged when the community steps up and cooperates."
The shooting remains under investigation. It is the 50th homicide in Minneapolis so far this year. 
Columbia Heights 
Officers were called to the 4600 block of Central Avenue Northeast around 10:30 p.m. where a 22-year-old man had been shot in a parking lot. He later died at North Memorial Medical Center.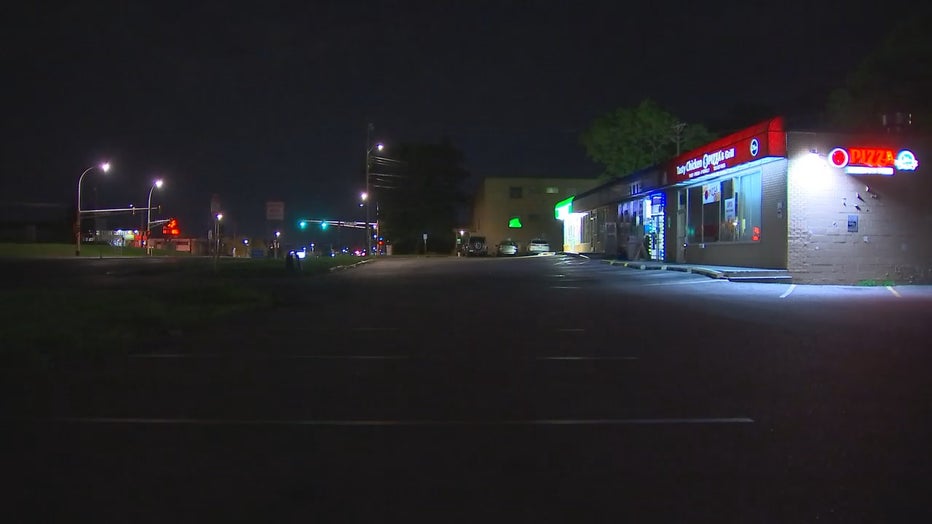 A 22-year-old man was shot and killed in a parking lot in Columbia Heights, Minnesota Monday night. (FOX 9)
The victim has been identified as Charles Ray Mosby Jr. of Anoka. 
Police said a vehicle fled the scene, but no suspects are in custody.