18-year-old dies in head-on crash with semi-truck in Independence, Minn.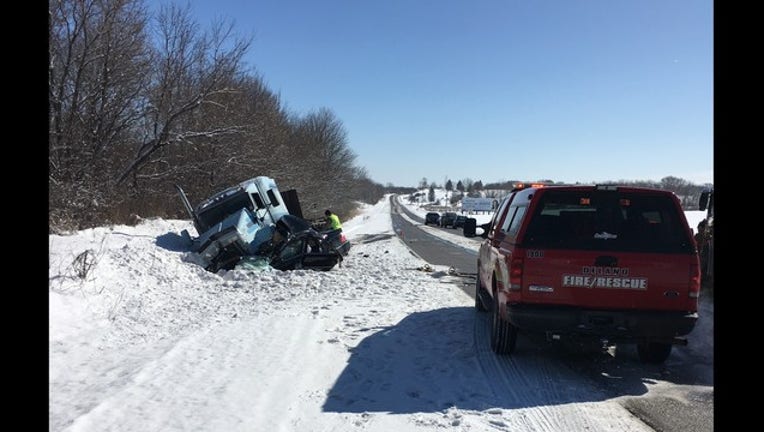 INDEPENDENCE, Minn. (FOX 9) - An 18-year-old Delano woman is dead after colliding head-on with a semi-truck Saturday on Highway 12 in Independence, Minnesota.
The incident, which occurred near Hwy. 12's intersection with Lake Haughey Road just after 9 a.m., was investigated by West Hennepin Public Safety.
The department determined that the semi-truck, driven by a 40-year-old Princeton man, was traveling westbound on Hwy. 12 when the crash occurred. He was identified as Jesse Eugene Chase and he was not injured in the crash.
The 18-year-old was identified as Marleena Anna Dieterich, of Delano. According to a release from West Hennepin Public Safety, Dieterich lost control on icy roads and crossed over the centerline into the westbound lane colliding with the semi-truck.
Kieterich died at the scene.