12,000 students celebrate Mass of Holy Spirit at U.S. Bank Stadium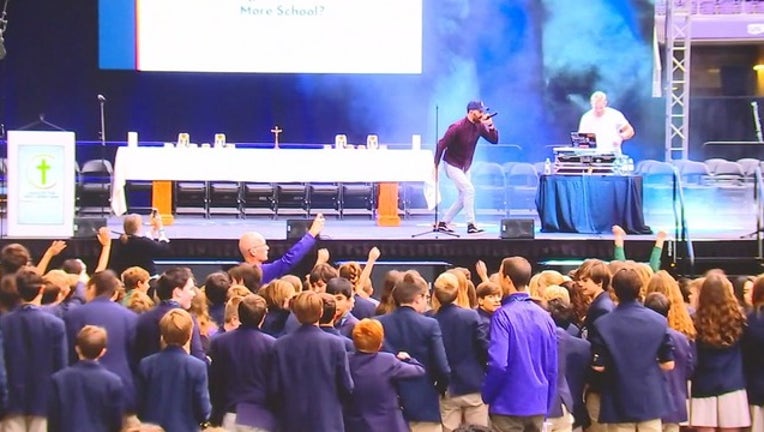 MINNEAPOLIS (KMSP) - Hundreds of thousands of people have been through U.S. Bank Stadium's gates for the Super Bowl, concerts, games and sometimes worship services.
Wednesday morning, 12,000 Catholic students gathered to worship and celebrate the new school year together for the second annual Mass of the Holy Spirit.
Christian rock band, Sonar, and rapper, Connor Flanagan, performed. There was also a Coats for Kids drive with the goal of collecting 12,000 winter items for kids in need around the state
"We're also asking the kids to put their faith in action all year round by helping out in the classroom, by befriending a new student at school, or by smiling when somebody needs a little bit of kindness," said Melissa Hamilton of Catholic Schools Center of Excellence.
The students who attended were fourth through eighth graders from the 79 Catholic schools in the Archdiocese of St. Paul and Minneapolis.
Several religious gatherings have been held this year at U.S. Bank Stadium, including an Eid service and a concert organized by Pulse, a Minneapolis-based Christian evangelical movement.