1 seriously injured after car goes through building in Zimmerman, Minn.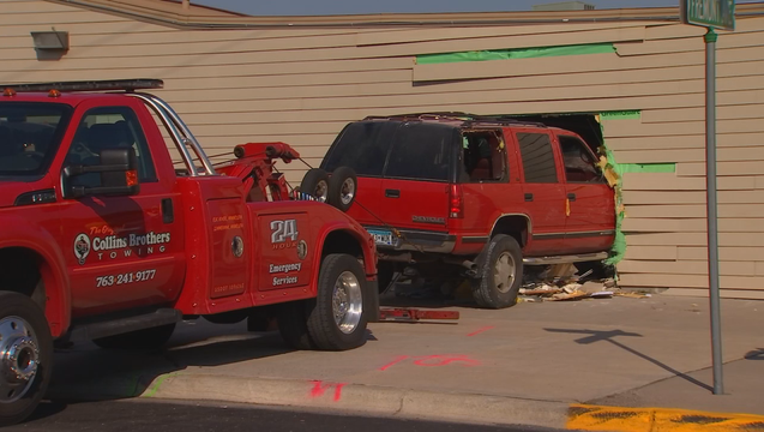 ZIMMERMAN, Minn. (KMSP) - At least one person was seriously injured after a pick-up truck drove through a building Monday afternoon in Zimmerman, Minnesota.
A driver was heading east on Fremont Avenue when he left the roadway and slammed into Reliant Systems at 12641 Fremont, where several employees were working, the Sherburne County sheriff's office said.
The truck continued another 30-40 feet through the interior of the business before coming to a stop.
First responders and witnesses rescued employees from the debris, and two people were airlifted to nearby hospitals. Two others were transported to the hospital by ambulance.
The driver of the truck suffered minor injuries.
Authorities believe alcohol was a factor in the crash. Names of those involved have not yet been released.