1 killed in icy morning crash on Hwy 212 in Chaska, Minn.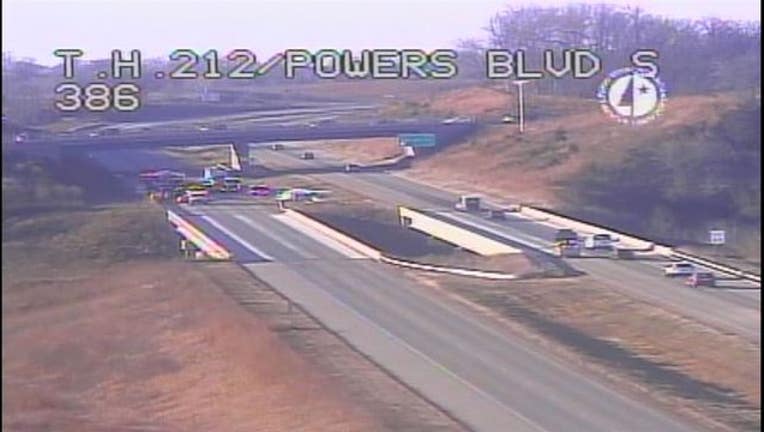 article
CHASKA, Minn. (KMSP) - The Minnesota State Patrol is investigating a two-vehicle crash on icy roads that killed a 34-year-old Bloomington woman during rush hour on Monday morning in Chaska, Minn.

According to State Patrol:

Around 7:30 a.m., the driver of a Buick LaCrosse was traveling westbound on Highway 212 and lost control on the bridge over Bluff Creek, then drove through the median and into the east lanes of Highway 212. A Ford Van traveling east on Highway 212 broadsided the Buick as it came out of the median.
James W. Gildea, 40, from Glencoe, Minn. was driving the van and suffered non life-threatening injuries. The condition of his passenger, 27-year-old Ryan C. Miller, hasn't been documented.
There was no alcohol detected on either driver. State Patrol officials did not indicate if the woman was wearing a seatbelt, and her car either did not have an airbag or one did not deploy.
Highway 212 eastbound was temporarily shut down between Highway 41 and Pioneer Trail, detouring traffic to Highway 41. Highway 212 westbound was reduced to one lane at Powers Boulevard.

State Patrol officials responded to four other crashes on icy roads Monday morning.
Fatal crash on icy highway near Cosmos
The Minnesota State Patrol also responded to a fatal, head-on crash on Highway 4 north of Cosmos, Minn. The crash happened just after 5 a.m. near the junction of County Road 37 in Meeker County.
According to the State Patrol, a Volkswagen Jetta crossed over the center line and struck a southbound Ford Super Duty pickup. The driver of the Volkswagen -- a 49-year-old woman from Cosmos -- was killed. She was not wearing a seat belt.