1 dead after river washes out highway between Iowa, Wisconsin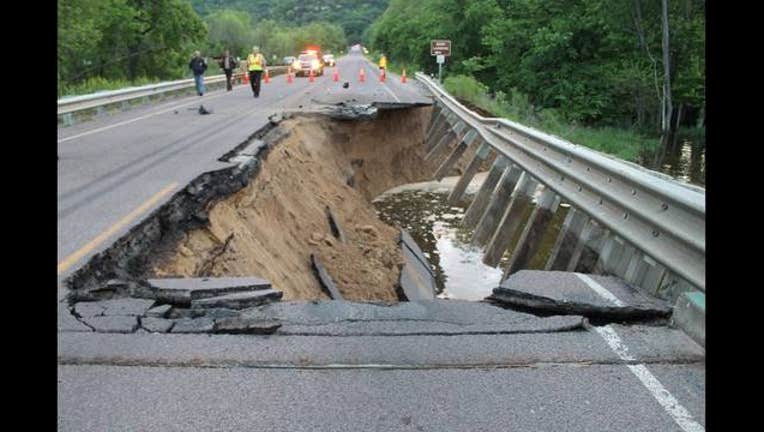 article
LANSING, Iowa (KMSP) - Iowa and Wisconsin authorities have closed a bridge over the Mississippi River after a washed out section caused a fatal crash Tuesday morning.
The accident took place around 4:22 a.m. on Iowa Highway 82 between Lansing, Iowa and Freeman, Wisconsin. The Crawford County Sheriff's Office says a 59-year-old man was on his way to work from the Iowa side when he drove onto the washed out part of the road and went into the river. 
Crawford County Sheriff Dale McCullick said the highway surface appeared to have been under-cut due to the high water, causing it to erode and fall into the river.
A witness who was a quarter mile behind the driver saw the accident and called 911. Emergency responders were able to remove the driver and his vehicle, which was completely submerged in the water, from the river. He was pronounced dead at the scene.
Iowa Highway 82 will be closed between Wisconsin Highway 35 and Lansing until further notice while crews work to repair the roadway. Motorists who want to cross the river will now need to go north to La Crescent, Minnesota and La Crosse, Wisconsin or south to Marquette, Iowa and Prairie du Chien, Wisconsin.