Student loan repayment may force some to take on more debt: survey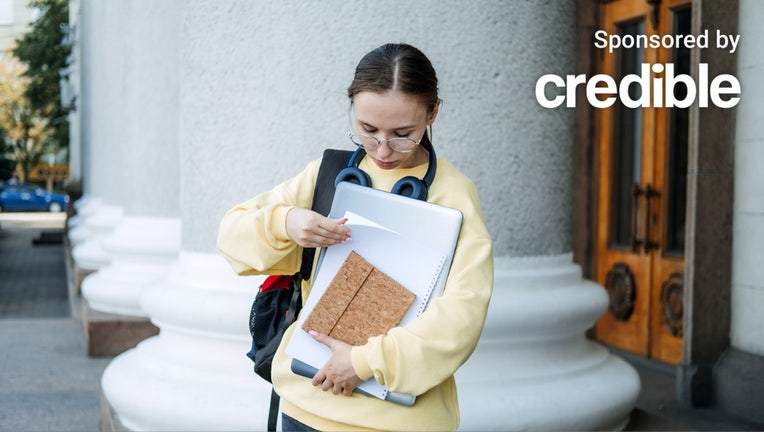 article
Many student loan borrowers are anxiously bracing for the impact repayments will have on their personal finance once they begin payments again in October, according to a recent survey.
Once payments resume, 62% of respondents anticipate their monthly payments will be less than $250 per month and 13% expect to owe monthly payments of $500 or more, according to the survey by Achieve. More than a quarter (28%) said they worried that extra financial burden would force them to take on more debt to make ends meet.
While 45% of the respondents used that 41-month student loan payment pause to pay off other debt, 65% took on new debt during this timeframe – from credit card debt and car loans to unforeseen medical expenses, the survey said. When asked how the end of the forbearance program will affect their personal finances, 61% believe it will have a significant or moderate negative impact.
"Student loan forbearances brought relief for millions during the uncertain times of the COVID-19 pandemic," Achieve Cofounder and Co-CEO Andrew Housser said. "But after more than three years, many consumers are now bracing for significant adjustments to their household budgets. Many will even have to delay major life plans and milestones in order to manage their student loans, existing debts and other day-to-day expenses."
If you're having trouble making payments on your private student loans, you won't benefit from federal relief. You could consider refinancing your loans for a lower interest rate to lower your monthly payments. Visit Credible to get your personalized rate in minutes.
Shopping on an impulse is derailing American budgets – Here's how to take control
Student loan debt delays milestones
Delaying significant milestones, like purchasing a new car or house or even building a retirement nest egg – are among the biggest adjustments borrowers will have to make once repayments begin, the survey said. Nearly two-thirds (65%) of the respondents said they have either delayed or scrapped large financial purchases due to their student loan debt.
Here is a closer look at what student loan borrowers said they have had to delay:
36% delayed building up an emergency savings fund
30% have not saved for retirement
26% have not paid down other debts
23% said student loan debt delayed their home purchase
17% said they can't buy or lease a vehicle
7% said they put off marriage
9% said student loans had affected their plans to have children
Although the U.S. Supreme Court blocked President Joe Biden's student loan forgiveness plan in late June, borrowers have several other options for relief. For example, millions have already enrolled in the new Saving on A Valuable Education (SAVE) income-driven repayment (IDR) plan.
Student loan borrowers eligible for Biden's SAVE program could see their monthly payments drop to zero dollars or may be in line for savings of at least $1,000 a year, the White House said in a statement. Additionally, borrowers with an original balance of $12,000 or less will receive forgiveness of any remaining balance after making 10 years of payments, with the maximum repayment period before forgiveness rising by one year for every additional $1,000 borrowed.  
"SAVE is a game changer for families earning 225% of the federal poverty level or less," Student Loan Sherpa Founder Michael Lux said in a statement. "Borrowers in this category can qualify for $0 per month payments and make progress toward student loan forgiveness."
Borrowers with private student loans could find relief by refinancing to lower their monthly payments. An online tool like Credible can help you compare student loan refinancing rates before you apply to help find the best deal for you.
Car insurance rates set to rise another 4% by year-end: survey
SAVE under threat
Last week, House Republicans advanced legislation that would overturn SAVE  saying it will transfer hundreds of billions of dollars in student loan debt onto taxpayers.The legislation, introduced using the Congressional Review Act (CRA), would block the new income-driven repayment plan.
"Biden's new income-driven repayment plan, if enacted, will be the most expensive regulation in our nation's history," the Republicans on the House education committee wrote on X, formerly Twitter. "The fallout from his SAVE scheme will push students, institutions, taxpayers, and our economy to the breaking point, leaving borrowers paying for decades."
Republican lawmakers said that 91% of new student debt would be eligible for reduced payments and eventual transfer to taxpayers under the plan. Moreover, they believe the plan incentivizes students to borrow money they don't need because taxpayers will eventually pay it off. 
But Rep. Bobby Scott (D, VA-03), the ranking Democrat on the committee, said in a statement that the bill would "undermine the economic security of millions of student borrowers."
"With the return to student loan repayment underway, student loan borrowers and their families are already anxious," Scott continued. "If enacted, H.J. Res. 88 would prevent the Biden administration from implementing the plan, sending the student loan system into disarray, and further forcing many borrowers into delinquency, default, or payments they can't afford."
If you're a private student loan borrower looking to reduce monthly payments, you could consider refinancing your private student loans for a lower rate. Visit Credible to speak with an expert and get your questions answered.
Gen Zers credit card balances grow the fastest: TransUnion
Have a finance-related question, but don't know who to ask? Email The Credible Money Expert at moneyexpert@credible.com and your question might be answered by Credible in our Money Expert column.