How Minnesota Handled The Last Strong El Nino
another perspective on the effects of a strong El Nino

All signs are pointing to a possible strong El Nino event for the 2015-2016 winter season.  The last strong El Nino occurred back in the 1997-1998 with some notable effects on the snow and cold from that season.

EL NINO UPDATE
Let's first start at the source. The latest El Nino update as of the first of September shows the equatorial Pacific surface waters increasing in temperature.
This temperature increase could lead to increase thunderstorm activity which can lead to changes in the flow of the northern and southern branches of the jet stream. It is this alteration of the winds aloft that can steer away move cold and ice during our upcoming Minnesota winter. According to NOAA, The National Oceanic and Atmospheric Administration, there is a 90% chance of a strong El Nino for our upcoming 2015-2016 winter season.

THE LAST TIME MINNESOTA EXPERIENCED A STRONG EL NINO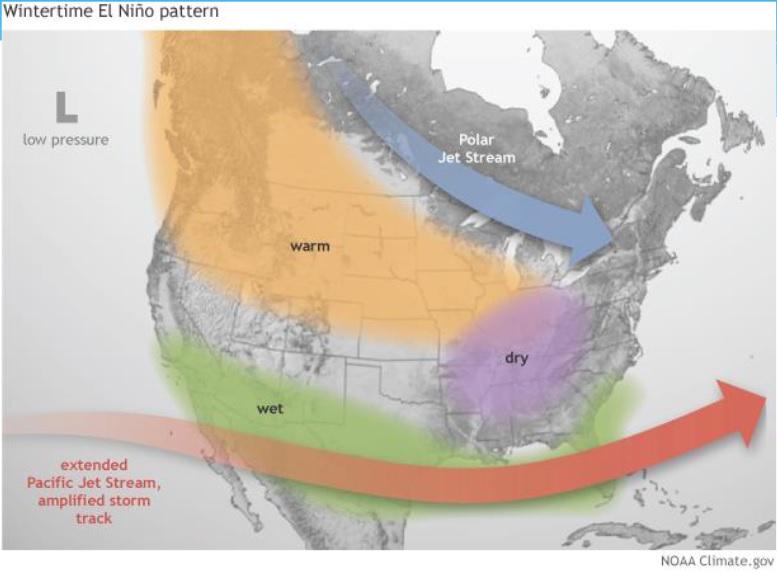 The chart above demonstrated how the warming pacific waters and alter weather patterns here in the Upper Midwest. However, let's take a look at exactly how our Minnesota winter fared during the last strong El Nino back in 1997-1998. Since we have longer than normal winters here in Minnesota, I have taken the accumulation snow months of September through April as our winter sample. Click through the slideshow above to compare and average Minnesota winter to that of our last strong El Nino.

We would love to see your weather photos! Please email them to photos@fox9.com.