Timberwolves bring back Kevin Garnett, sign Karl-Anthony Towns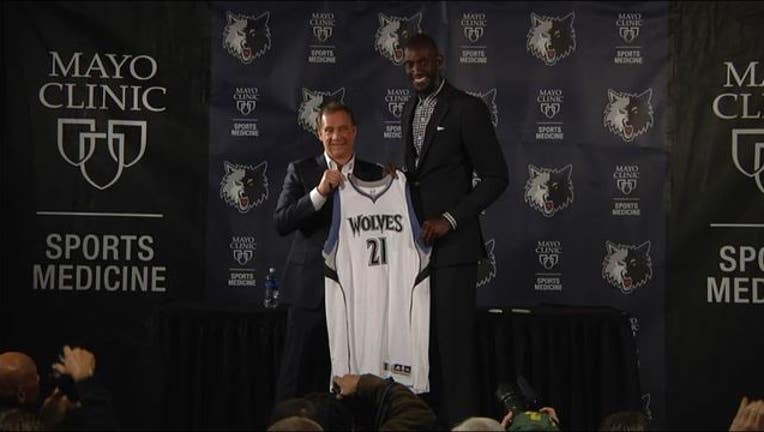 article
An unnamed source has confirmed to Fox 9 that the Minnesota Timberwolves and Kevin Garnett have agreed in principle to a two-year deal.

The NBA's moratorium on new contracts will be lifted on Thursday, at which point Garnett can actually sign the deal. The financial terms of the agreement are still in the works.

The 39-year-old was brought back to the Timberwolves this February in a trade with the Brooklyn Nets.

Also on Tuesday, the Timberwolves announced they have signed No. 1 draft pick Karl-Anthony Towns and No. 24 Tyus Jones. RealGM.com reported Towns'  3-year contract is worth just over $14.9 million and includes a fourth-year option.