Gophers football team 'rolling with Nick' after cancer diagnosis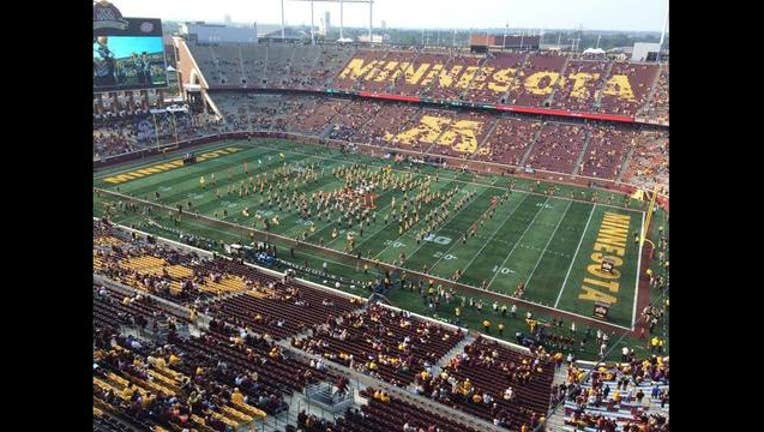 MINNEAPOLIS (KMSP) - Former University of Minnesota lineman Nick Connelly retired from college football last season after suffering a fifth concussion. Now, the Red Wing, Minnesota native is facing a cancer diagnosis.
Nick father, Chuck Connelly, posted this announcement on Twitter: "Nick Connelly needs your prayers for Gods healing. Nick is battling Burkitts Lymphoma cancer and believes God can and will heal him. Please seek the Lord for a miracle touch."
Gophers head coach P.J. Fleck addressed Connelly's diagnosis at the beginning of his weekly press conference Tuesday:
"Opening statement will be a little bit different today. A lot of you already know, Nick Connelly, former player on our team last year. A redshirt freshman last year who stopped playing football for concussions, some head injuries things like that. He was diagnosed with cancer. I found out about a month ago, five weeks ago, somewhere around there. I was told to keep it quiet until the family is ready to bring that out. A lot of our teammates knew, but it's hard to be able to keep that quiet. His dad obviously sent out a tweet, and I think everybody now knows that. 
"Just want to make sure everybody knows, from our family to theirs, from our football family, from our university, our state, we're rolling with Nick, and our thoughts and prayers are with him and his family, as he continues to fight. Any time you have cancer, it's one of those battles that none of us want a family member to have and go through personally. He's got incredible resolve, and he's a wonderful human being. I know he's got a lot of teammates praying for him and supporting him. 
"Just wanted to start with that and make sure that we all have humble hearts that way and extend our condolences to his family."
Connelly started five games for the Gophers last season before his career-ending concussion against Purdue.