Gopher basketball loses Eric Curry to season-ending knee injury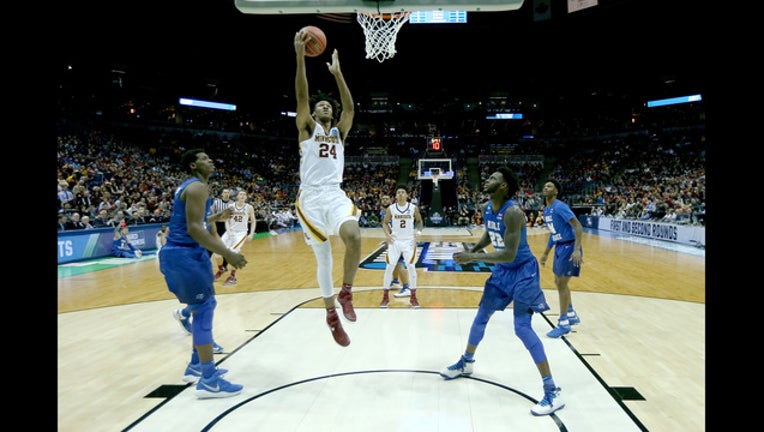 MINNEAPOLIS (KMSP) - Gopher men's basketball will be without a staple in its lineup this year after sophomore forward Eric Curry suffered a season-ending knee injury Thursday, according to a statement from the team.
The Memphis, Tenn. native tore his ACL, MCL and meniscus in his left leg during a pickup game.
Curry played off the bench last season, making just one start but playing in all 34 games. He averaged almost 20 minutes a game, with 5.5 points and 5.2 rebounds a game.
"Injuries are an unfortunate part of the game, and we are certainly disheartened by the news," Gophers head coach Richard Pitino said. "Eric had a tremendous summer, but I am positive he will continue to get better as he recovers from this setback."