Butler's Final Four center Andrew Smith dies at 25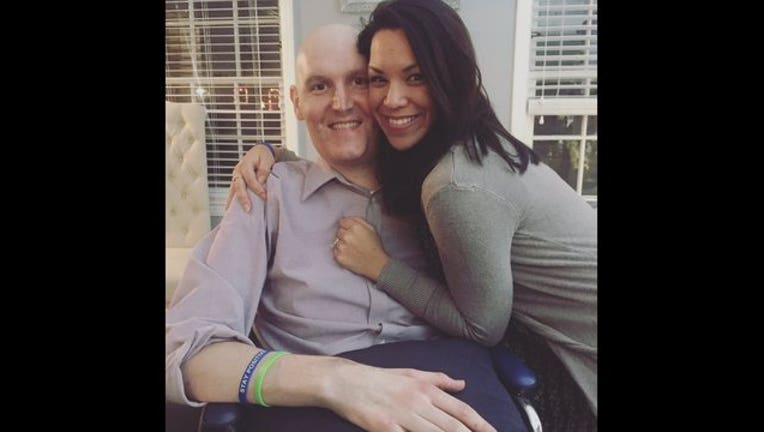 article
INDIANAPOLIS (FOX 32 News/ FOX News) - Andrew Smith, a 25-year-old who played on two Final Four teams for the Butler University basketball team, died Tuesday after a two-year battle with cancer.
Smith's wife, Samantha, announced his passing via Twitter, "Andrew peacefully passed away in his sleep and in my arms as I told him I loved him this morning. Love you always, Smith."
On Sunday, Samantha Smith revealed in a blog post that doctors had told her that her husband's passing was imminent. Andrew Smith was diagnosed with an aggressive form of non-Hodgkin's lymphoma early in 2014. 
Smith, a 6-foot-11 center, went to the Final Four with Butler in both 2010 and 2011 and improved his scoring numbers in each of his four seasons with the Bulldogs. As a senior in 2012-13, he averaged 11.3 points and 6.1 rebounds, according to FOX Sports. 
Butler University released a statement regarding Smith's passing Tuesday afternoon:
The Butler community is profoundly sad today with the news of Andrew's passing. We saw the way Andrew fought on the basketball court and we saw the way he fought for his health. In both cases, we saw the best of Andrew Smith. But that's what we always saw from Andrew. He gave his all, all the time. As an Academic All-American, he represented the best of Butler in the classroom and on the court. Above all else, what made Andrew special was the way that he genuinely cared for others. Within his large frame was an even larger heart. He is, was, and always will be a Bulldog. The Butler community is proud to have been part of his life, and our thoughts are with his wife, Samantha; his parents, Debbie and Curt; and the rest of his family.
Celtics' head coach Brad Stevens, who coached Smith during his time at Butler, skipped the Celtics' game against the Chicago Bulls last week to say his goodbyes to Smith. Stevens made an emotional statement Tuesday night on the passing of Smith. 
"I was happy that I got a chance to say goodbye. And this is really about, when you coach somebody, you get a lot more out of coaching them than they do from you. And that's that. I could go on and on, and it wouldn't do him justice," he told reporters. 
The Indiana Pacers also held a moment of silence prior to their game against the Phoenix Suns Tuesday night. 
The Butler Bulldogs plan to wear a patch on their jerseys in honor of Smith, and head coach Chris Holtmann said he plans to attend the funeral with some of his players.
Former teammates offered condolences and thoughts on Twitter, too.
"Devastated for Sam and to lose him so soon but also relief that he is no longer in pain," read a statement on Howard's Twitter account. "Thankful for our few years we had. Love you Drewski."