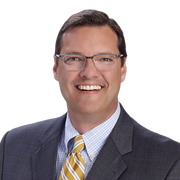 Bill Keller
Morning Reporter
Bill is hard at work while most of us are fast asleep; he's one of our in the field reporters for the FOX 9 Morning News.
Every morning, Bill and his trusty photographer Steve Peinovich hit the highways and byways of the Twin Cities to tell you what's happened overnight and what's up for the day.
In his time away from work, you won't find Bill indoors very often. Winter or summer, he's outside on his motorcycle, snowmobile or his watercraft du jour.
The latest from Bill Keller
Teachers and childcare workers in Minnesota with appointments are now able to get the COVID-19 vaccine as St. Paul's Roy Wilkins Auditorium has been converted into a vaccination site.
The Minneapolis City Council unanimously approved nearly $2 million from the federal CARES Act for the Indoor Villages project—a proposal that would create 100 indoor tiny homes to provide shelter for people experiencing homelessness. 
Late Sunday, the Edina Police Department announced they have made two arrests in connection to the September 14 shooting in the M Health Fairview Southdale Hospital parking ramp.