Wrong-way driver leads police on chase, crashes in White Bear Lake, Minn.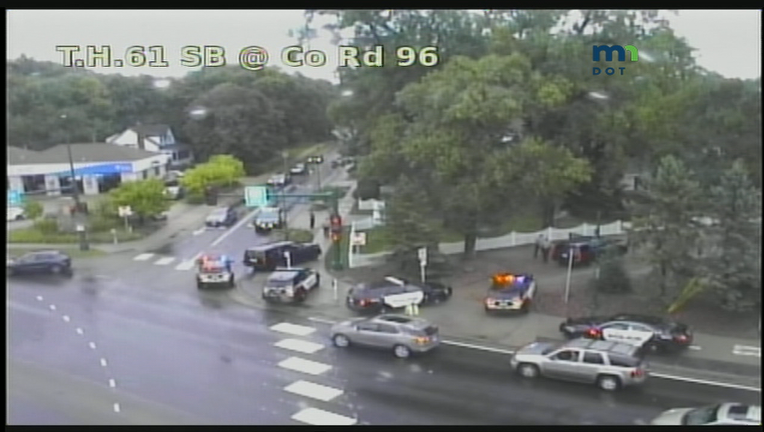 article
WHITE BEAR LAKE, Minn. (FOX 9) - A Brooklyn Park man is in custody after he led police on a chase Wednesday afternoon, at one point speeding in the wrong direction on Highway 96 in White Bear Lake, Minnesota.
According to the Minnesota State Patrol, at about 12:31 p.m., a trooper was helping someone in the ditch at Highway 96 and Greenhaven Drive in White Bear Lake when he saw a car parked next to it. When the trooper was pulling up to the location, the driver of the parked car took off at a high speed.
The trooper activated his lights and sirens and tried to stop the driver, but the driver fled. The trooper then used a pursuit intervention technique to stop the driver, but he continued to flee and drove the wrong way on Highway 96.
Troopers terminated the pursuit in the interests of public safety.
Shortly thereafter, the driver crashed into a pole at the intersection of Highway 96 and Highway 61. The driver fled on foot before he was taken into custody.
The vehicle was reported to be stolen out of Ramsey County. The driver, a 22-year-old man, also had an outstanding felony warrant out of Anoka County.
Two passengers in the car were transported to the hospital with minor injuries.
Officials are still investigating the incident.